September 16th, 2022
LEAP Led M-21 AgTech Taskforce Launches Effort to Attract Businesses on Vital Agricultural Corridor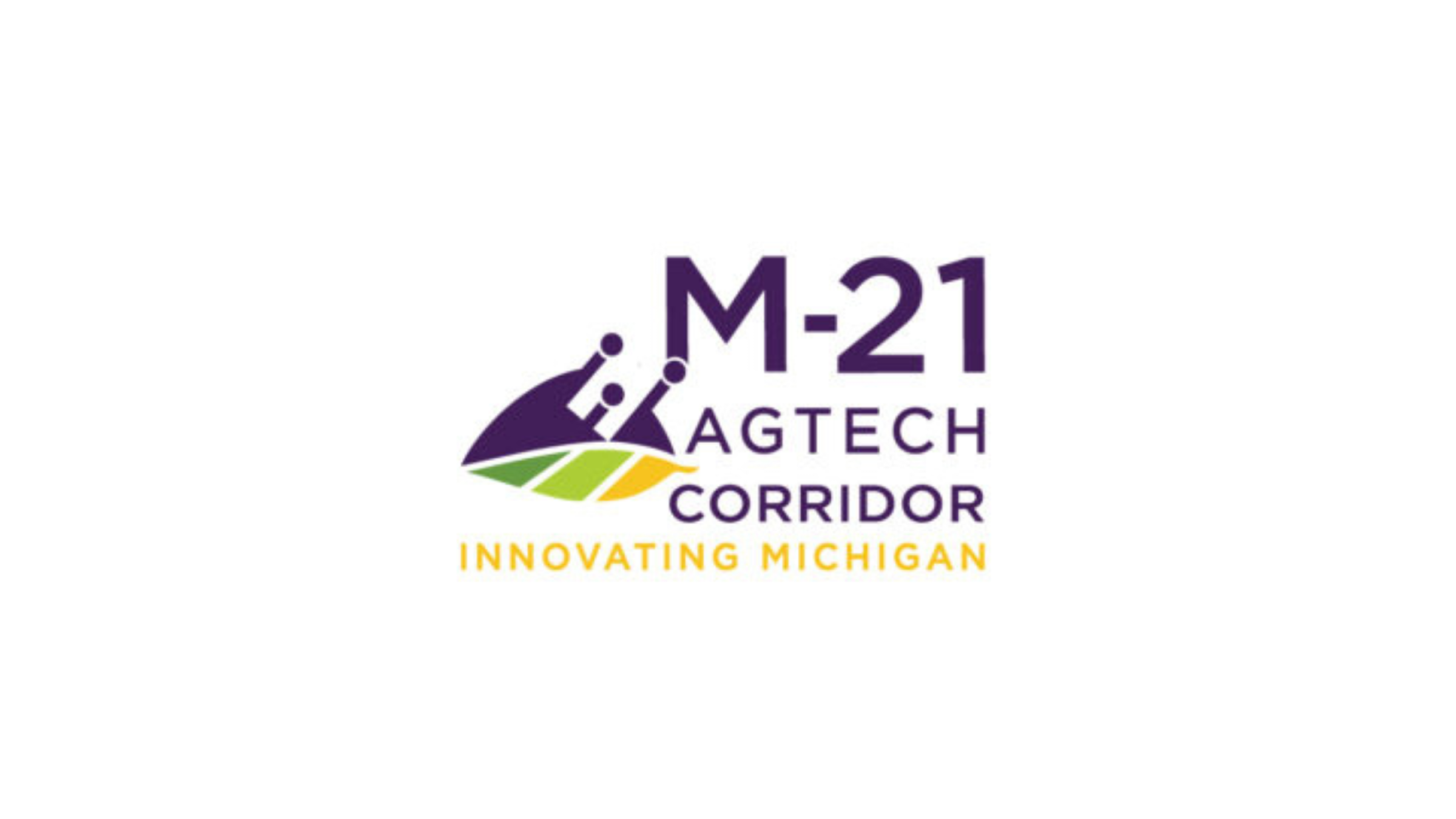 Led by the Lansing Economic Area Partnership (LEAP), the M-21 AgTech Taskforce, comprised of the Shiawassee Economic Development Partnership (SEDP), The Right Place in Grand Rapids, Clinton County Catalyst (CCC), Michigan Soybean Committee (MSC) and Michigan Department of Agriculture and Rural Development (MDARD), are moving forward with transforming and connecting the M-21 AgTech Corridor. Efforts along the corridor span Clinton, Ionia and Shiawassee counties, with efforts centered on expanding and leveraging agriculture technology (AgTech) opportunities and ongoing investments. Today, the taskforce unveiled a new brand identity and asset map that partners will use to attract new business.

​"This cross-county collaborative encapsulates the importance of economic partnerships that extend beyond geographic boundaries and models the statewide dedication needed to recruit and support businesses in a vital industry cluster that has deep roots in Michigan," said Bob Trezise, president and CEO of LEAP. "LEAP is excited to have joined these partners to showcase the technology-rich agricultural business opportunities along the M-21 AgTech Corridor."
The taskforce initially ramped up in 2019 but halted due to the COVID-19 pandemic. Near the end of 2020, the taskforce partners reconvened to work toward increasing business attraction efforts along the corridor. These initial efforts included developing a creative brand identity and an interactive web-based asset map. Together, these assets give the M-21 AgTech Corridor a uniform identity and increased visibility.
"The Whitmer-Gilchrist Administration and MDARD are committed to working with anyone to help bring new businesses and good-paying jobs to Michigan," said Jamie Zmitko-Somers, MDARD's agriculture development division director. "The M-21 AgTech Corridor offers tremendous opportunities for food and agriculture businesses. I thank our partners for their ongoing support for Michigan's agri-food sector, and I'm excited to see what the future holds."
The taskforce worked with Piper and Gold Public Relations to develop the brand identity, including a logo to bring recognition to the corridor as individual partners recruit prospective businesses to the region.
The taskforce also worked with Web Ascender, a website development company, to create an interactive web-based map to help site consultants and business prospects navigate and discover AgTech opportunities along the corridor.
The interactive map showcases existing industries in each geographic area, commodity data, educational institutions, workforce pipeline and available sites.
This initiative is about job creation, investment throughout the state and propelling the critical agriculture industry forward. Visit LEAP's website to learn more about the M-21 AgTech corridor and the growing agtech and food innovation industry in the Lansing Region.
"The economic impact of agriculture on Clinton County cannot be overstated. With approximately 230,000 acres of farmland, representing over 1,000 farmers, one can readily understand the economic importance of agriculture to Clinton County. This marketing initiative highlights the great attributes of locating an ag-related company along the M-21 corridor. Companies already located along the M-21 corridor have a huge positive economic impact on our farmers. The addition of more AgTech-related companies will make an even brighter future for Michigan agriculture," said Clinton County Commissioner Kam Washburn.
"Michigan Soybean Committee is excited to partner with the LEAP initiative to build the M-21 AgTech Corridor. As an agricultural organization based on M-21 in St. Johns, MSC supports the growth of the mid-Michigan ag industry. Ag technology is rapidly advancing, and we are always in need of new businesses and organizations to help push our industry forward and support Michigan farmers," said Janna Fritz, CEO of MSC.
"Agribusiness is one of the core drivers of our economy in Ionia County," said Ryan Wilson, executive director of Ionia County Economic Alliance at The Right Place. "The new M-21 AgTech Corridor partnership will allow us to collectively amplify our business attraction efforts and spur further job creation and growth in the region."
"Shiawassee Economic Development Partnership is excited to be a part of this exciting new initiative. Our community has deep roots in the agriculture sector, and we value its place in building our future. We look forward to collaborating with our regional partners to help our area thrive," said Brent Jones, vice president of SEDP.
About LEAP
The Lansing Economic Area Partnership (LEAP) is a coalition of area leaders partnering to build a stronger community for all — working every day to grow, retain and attract business to the Lansing, Michigan, region.