Regions
Newaygo County
A rural West Michigan community rife with natural resources and strong agricultural and manufacturing sectors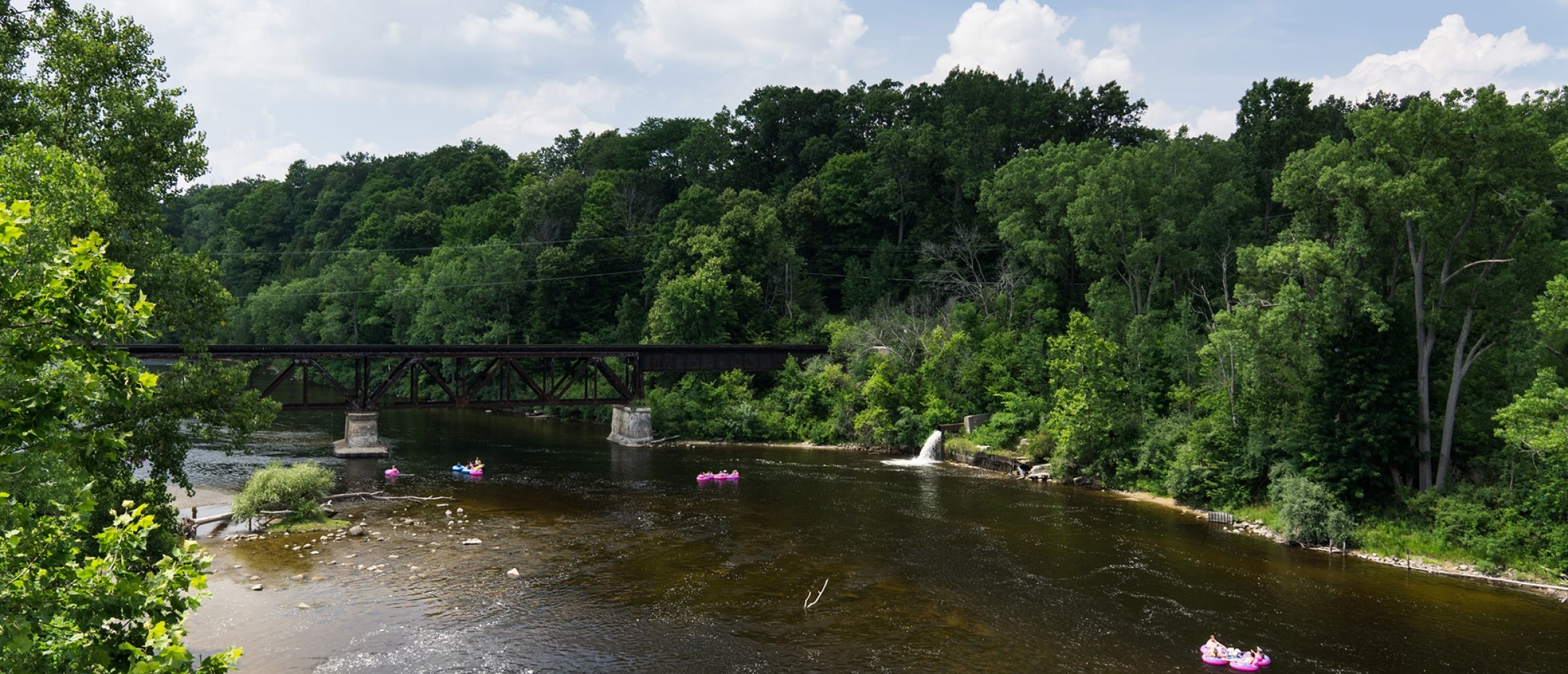 Located just 35 miles outside of Grand Rapids, Newaygo County is a rural West Michigan community known first and foremost for its abundance of natural resources, including pure rivers, lakes and thousands of acres of national forest. Whatever your outdoor activity of choice is, Newaygo County has it covered with hundreds of miles of trails, ORV/ATV friendly roads, 250+ lakes and two rivers, offering more than 350 miles of adventure for every season.
Home to nearly 50,000 residents, Newaygo County provides plenty of opportunity for innovation. The community supports a diverse array of companies, from global manufacturers like HarbisonWalker International and Magna Mirrors, to small entrepreneurs looking to bring their ideas to life. As the birth place of Gerber Baby Food, Newaygo County's roots began in food processing, and have since expanded to encompass a competitive and diversified business community. The County now touts a well-balanced economic profile that includes advanced manufacturing, food processing and professional services.
Newaygo County Economic Profile
Find a detailed economic profile of Newaygo County including population growth rates, top industries, top occupations, educational attainment and more.
View the Economic Profile
A Partnership for Growth and Prosperity
Over the years, The Right Place has collaborated with community leaders in Newaygo County to ensure long-term job creation, investment, and overall economic prosperity for the county. Team members at The Right Place work with Newaygo County businesses, connecting them with the tools, resources, and support they need to continue growing locally.

Newaygo County Economic Development Success 2015-2020
A cumulative total of economic development success metrics since the formation of The Right Place's partnership with Newaygo County.
Contact us today
Julie Burrell
Business Development Manager - Newaygo County
Julie serves as Newaygo County's Business Development Manager. In this role, she provides business support services to companies in Newaygo County.
Full Bio