Partners
Partners of the Right Place
Economic development is a team sport. That's why our partners throughout the region and state are essential to our success in driving long-term economic growth and prosperity for the Greater Grand Rapids region.

Hello West Michigan

The Right Place's strategic partner, Hello West Michigan, works to attract and retain world-class talent and companies in West Michigan. This partnership allows both organizations to better leverage on another's assets, addressing the region's talent shortage, getting job candidates connected, and finding talent for employers.
Hello West Michigan offers the following services, catering to both job seekers and West Michigan employers alike:
Connect with Hello West Michigan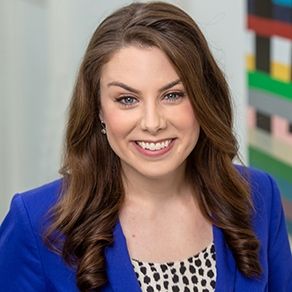 Rachel Gray
Executive Director, Hello West Michigan
As the Executive Director for Hello West Michigan, Rachel leads the organization's strategy, operations, and membership. She helps educate employers and prospective candidates about the region.

Full Bio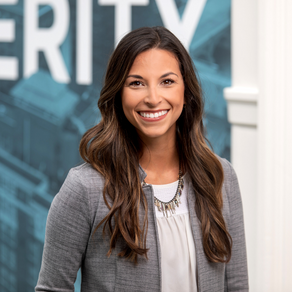 Jessica Kuster
Program Manager, Hello West Michigan
Jessica serves as the Program Manager for Hello West Michigan, where she oversees the internship and candidate connection programs, marketing and communication needs, and facilitates member orientation and training programs.

Full Bio
Michigan Manufacturing Technology Center-West (The Center-West)
Since 1991, the Michigan Manufacturing Technology Center-West (The Center-West) has acted as trusted advisors to small and medium-sized manufacturers as they develop stronger operations, drive innovation, promote excellence and achieve greater profitability.
As a strategic partner of The Right Place, The Center-West's team allows us to offer a more comprehensive selection of economic development services to manufacturing companies in our region. Advisers for The Center-West provide objective, straight-forward consulting and manufacturing technical support to manufacturers in the 13-county West Michigan region.

Connect with The Center-West
Michigan Economic Development Corporation
The Michigan Economic Development Corporation (MEDC) is the state's marketing arm and lead advocate for business development, talent and jobs, tourism, film and digital media incentives, arts and cultural grants, and overall economic growth.
Michigan Defense Center
The Michigan Defense Center identifies growth opportunities for Michigan businesses based on Department of Defense (DoD) and Department of Homeland Security (DHS) needs. The Defense Center helps businesses access research and development (R&D) resources in universities, federal laboratories, and industry, in order to form strategic alliances and respond to new challenges in defense and homeland security.
The Regional Air Alliance
The Regional Air Alliance (RAA) is a private sector initiative dedicated to providing world-class commercial air service in the region. Its goal is to serve as a catalyst for improved air service in West Michigan for the benefit of area residents, businesses, and visitors.
RAA's ongoing initiatives are focused on the following areas:
Airport passenger service quality
Airport operating performance bench-marking
Air service economic impact analysis
Airline service retention
Airline service recruitment


Mission: To pursue, through research, study, analysis and experimentation, the advancement, improvement and promotion of commercial air service in West Michigan for the benefit of the residents and companies that do business in the region. Our goal is to identify how improved commercial air service contributes to improved quality of life for residents and more efficient operations for business.
News from the Gerald R. Ford International Airport
Find the latest news and updates from the Gerald R. Ford International Airport on the grr.org News page.
Visit grr.org
Regional Economic Development Alliances
The Right Place serves six of the 13 counties throughout West Michigan, including: Kent, Ionia, Lake, Newaygo, Montcalm and Oceana. These services are made available to these communities through partnerships with several local economic development alliances throughout the region.
Ionia County Economic Alliance (ICEA)
Representing area companies and dedicated to retaining and attracting businesses to Ionia, the Ionia County Economic Alliance (ICEA) provides comprehensive economic development services including business retention, expansion, and attraction support to Ionia County businesses.

Lake County Economic Development Alliance (LCEDA)
The Lake County Economic Development Alliance's mission is to create a unified vision promoting the unique Lake County resources including historical, natural and cultural amenities that enhance the capacity of the local economy.

Ludington & Scottville Area Chamber of Commerce & Economic Development
The mission of the Ludington & Scottville Chamber of Commerce is to promote business, enhance economic and community development, and serve as a catalyst for improving the overall quality of life in Mason County.
Mecosta County Development Corporation (MCDC)
The MCDC's mission is to facilitate and initiate economic development that expands and diversifies the Mecosta County economy, thereby creating job opportunities for area residents.
Montcalm Economic Alliance (MEA)
In January 2015, the Montcalm Economic Alliance re-energized its organization and partnered with The Right Place, West Michigan's leading economic development organization, to provide economic development services for Montcalm County.
Oceana County Economic Alliance (OCEA)
The Oceana County Economic Alliance is an organization created to assist business development needs in Oceana County with a mission to create a diverse economic environment by strengthening talent, leveraging resources, and supporting the retention, expansion, attraction, and creation of Oceana County businesses.