Invest
Invest in the Economic Future of Greater Grand Rapids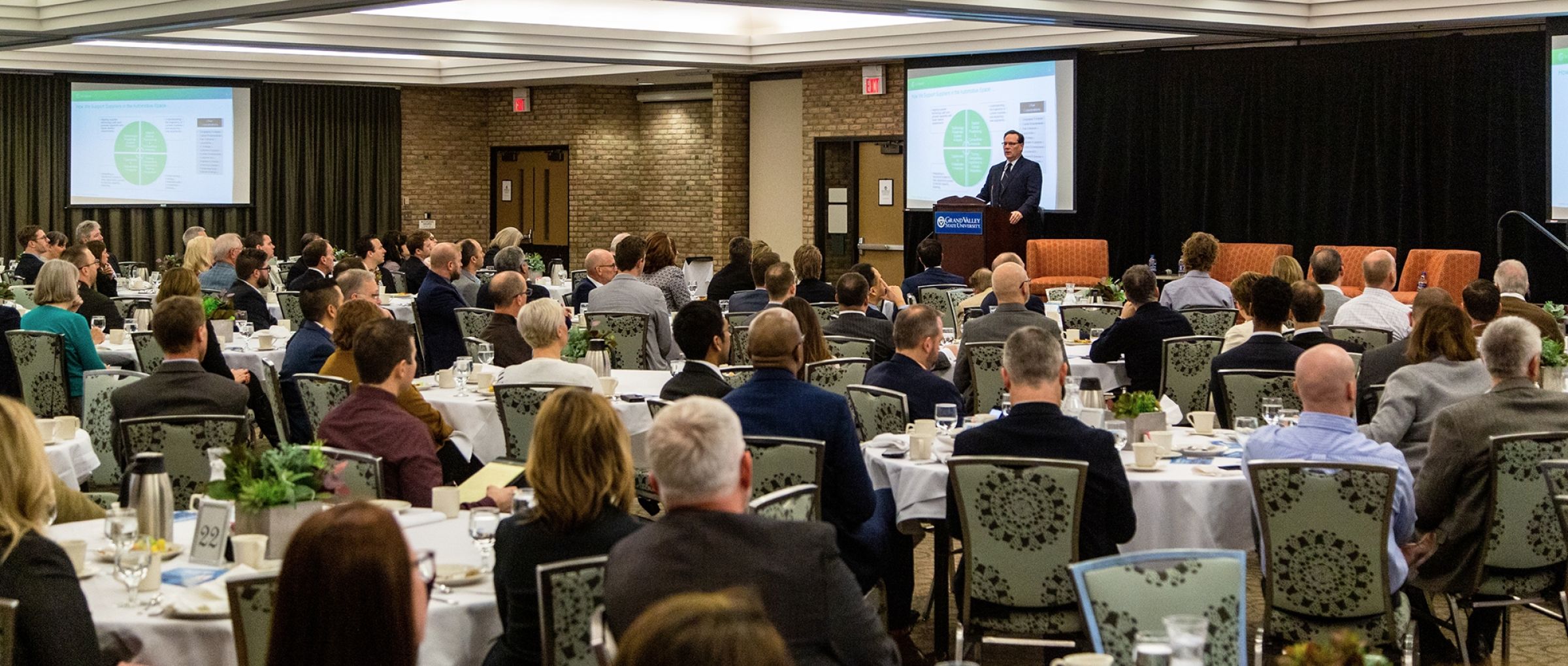 Why Invest in The Right Place
For over three decades, The Right Place has provided the strategic leadership necessary to advance the West Michigan economy, generating over $5.1 billion in capital investment and over 47,000 jobs. This success would not be possible without the commitment of our investors, partners, and community.


Over the years, our long-term approach to economic development and collaboration with local, regional, and state partners has transformed the region into a thriving global business center. These results are not accidental, nor are they guaranteed to continue without your collaboration and investment. We must continue to build on the region's success, creating a stronger and more resilient economy where business thrives and our residents have access to quality jobs.

Achieving our vision of economic prosperity for the Greater Grand Rapids region will take the support of the region's business and community partners. Join us as we embark on the next chapter of West Michigan's growth story
What Our Investors Say
"For Michigan to truly "win" – we must look at economic development as a team sport – which is why we're proud to invest in The Right Place. This organization is a perfect example of bringing together the right players – comprised of both business leaders and community leaders – to successfully attract jobs, talent and businesses to our home state of Michigan."
Consumers Energy
Garrick Rochow
President & CEO
"Every business, at some point in its journey, needs to be pointed in the right direction. It needs help making the right contacts, connecting to the right resources, and knowing where to go for sound business advice. The Right Place has been pointing businesses in the right direction for over 35 years and we believe that supporting the Right Place in helping businesses thrive is part of our obligation to the community."
Gentex Corporation
Steve Downing
President & CEO
"Nobody else goes to work every day with the intention of retaining and creating jobs for the entire West Michigan community. Through their dedicated staff, The Right Place utilizes a variety of tools and contacts to make sure that West Michigan is one of the most attractive places to conduct business in the country. Whether it is convincing a company to relocate to West Michigan, addressing pertinent pending or existing legislation, or providing assistance to current West Michigan companies as they expand their business, The Right Place is always at the ready to get these jobs done."
Medbio, Inc.
Chris Williams
Owner
Investor Benefits
As an investor, you are directly impacting West Michigan's future economic growth. Your investment in The Right Place also positions our brand prominently among the region's top business and community leaders.
Events and Networking
Investor Breakfasts
Attend exclusive, investor-only breakfast events where The Right Place presents on critical and emerging aspects of West Michigan's economy. These events are not only great networking opportunities, but are very educational.
Event Sponsorships
Receive early notification and opportunities to sponsor Right Place special events before the event is announced publicly. Right Place events regularly sell out and attract thousands of area business professionals each year.
Private Presentations
Members of The Right Place team are available to speak at your events, staff meetings, and leadership retreats on a variety of economic and business development topics.
Industry Councils
Engage with some of West Michigan's leading industry leaders through Right Place industry councils. As an investor, you are eligible to apply for membership in your industry's council, such as the Manufacturers Council, Supply Chain Management Council, Food Processors Council, or Technology Council.
Information
Investor Announcements
Get advanced notifications of major economic development announcements and other initiatives in the region.
Monthly President & CEO Communications
Stay up to date with The Right Place's latest economic development work in West Michigan through the organization's RPI Insider, a quarterly publication exclusively for investors.

Research Services
Utilize our business intelligence and research team for your own strategic planning purposes. This service is offered at a reduced rate to investors.
Brand Recognition
Online Investor Directory
All investors are eligible to be part of The Right Place Investor Directory, located at this link. This searchable online directory, used by both new and existing businesses in the area, provides a company overview, contact information, and a link back to your company website.
Social Media
As an investor, your company will be acknowledged on Right Place social media channels as a thank you for supporting the organization.
Monthly eNewsletter
All new and renewing investors are recognized in the month following their investment in the RPI Monthly eNewsletter that provides a monthly wrap up of significant news and articles we feel are important to economic growth in the region. This email newsletter is sent to nearly 3,000 of our contacts, including 650+ area business and community leaders.

Become an Investor Today
Make a commitment to the future economic prosperity of the Greater Grand Rapids region.
Invest Now