Regional Industries
Advanced Manufacturing
Home to one of the nation's largest and most diverse manufacturing sectors
The Greater Grand Rapids region is home to one of the nation's largest and most diverse manufacturing sectors. We are national leaders in plastic, biopharmaceuticals, medical devices, production technology, automotive, office furniture, aerospace and more.
Grand Rapids, Michigan, is "The most successful intensive manufacturing city in America" - The Economist
Industry Quick Facts:
More than 141,300 advanced manufacturing jobs in West Michigan
2,535 advanced manufacturing establishments
A job growth rate of 29.1% from 2011-2020, significantly outpacing the national rate of 7.6%
130+ international manufacturing companies

Manufacturing currently accounts for 19% of all jobs in the region and remains the heart of Greater Grand Rapids' economy. In a 2020 study of 'Cities with the Most Manufacturing Jobs,' the Grand Rapids-Kentwood MSA was found to have the most manufacturing jobs per capita of any large metropolitan area in the U.S. The city's concentration of manufacturing jobs amounts to twice that of the national average.

Contact Brent for more information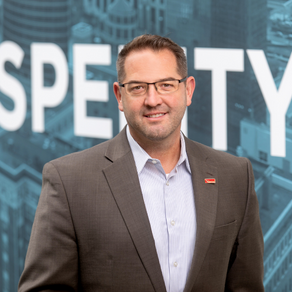 Brent Case
Vice President, Business Attraction
Brent works to recruit new business investment and jobs to the region. He also assists West Michigan companies during the decision-making portion of the expansion process to outline the benefits of growing locally as opposed to out-of-state.

Full Bio
Notable West Michigan Manufacturers
Personalized consulting services for West Michigan Manufacturers
Since 1991, the Michigan Manufacturing Technology Center-West (The Center-West)​ has acted as trusted advisors to small and medium-sized manufacturers as they develop stronger operations, drive innovation, promote excellence and achieve greater profitability.
Visit thecenterwest.org
Join the Manufacturers Council
The Right Place, Inc. convened the Manufacturers Council in 1989 as a way to organize manufacturers' individual interests into a common purpose of improving the local manufacturing economy. Members of the council work to promote, facilitate, enable and advocate for "best-in-class" manufacturing in the region.
Learn More