Regions
Oceana County
Home to miles of Lake Michigan shoreline and scenic landscapes
Oceana County is a rural community rich with natural resources and an ideal destination to live, work and play. Located on the shores of Lake Michigan, approximately an hour north of Grand Rapids, the area offers miles of shoreline and scenic landscape.

The cities, villages and townships of Oceana County are home to more than 26,000 Michiganders, and draw thousands of tourists annually to its well-known attractions such as the iconic Silver Lake Sand Dunes, the beach town of Pentwater and the Electric Forest Music Festival hosted in Rothbury. Outdoor recreational trails are also popular year-round for people using ORV's, bikes and snowmobiles.


The food processing and agribusiness industries are thriving sectors of Oceana County's economic makeup. Food processors such as Arbre Farms, Gray and Company, Peterson Farms, and Oceana Foods enjoy being located in a place with the second-most variety of crops in Michigan. Local farms serve as national suppliers of asparagus, apples, cherries, peaches. pears and other produce. The robust agricultural community is supported locally by Michigan State University Extension, a new Tree Fruit Research Station at the West Central Michigan Horticultural Center and The West Michigan Food Processors Association.
Oceana County Economic Profile
Find a detailed economic profile of Oceana County including population growth rates, top industries, top occupations, educational attainment and more.
View the Economic Profile
Oceana County Economic Alliance (OCEA)
The Oceana County Economic Alliance is an organization created to assist business development needs in Oceana County with a mission to create a diverse economic environment by strengthening talent, leveraging resources, and supporting the retention, expansion, attraction, and creation of Oceana County businesses.
In 2018, The Right Place and OCEA entered a multi-year strategic partnership to drive current and long-term economic growth in Oceana County. The partnerships enables The Right Place to support the county's economic development efforts by providing comprehensive business retention and expansion services, along with marketing and communications assistance.
Vision: The Oceana County Economic Alliance fosters economic prosperity as the central hub for the promotion, support, and growth of Oceana County
OCEA Board of Directors
Tammy Carey - President
Executive Director, Oceana County Community Foundation
Gayle Forner - Past President
Insurance Agent, Farm Bureau Insurance
Eric Gustad - Vice President
Public Affairs Area Manager, Consumers Energy
Dr. Robert Sobie - Treasurer
Administrator, Oceana County

Mishelle Comstock, Secretary
President, Shelby State Bank
Larry Byl
Realtor, Wickstra Realty
Jami Cutter
Remittance Supervisor, Great Lakes Energy

Dean Gustafson
County Commissioner, Oceana County

Alex Hardy
Owner, Arctic Foods

Phil Morse
County Commissioner, Oceana County

Richard Raffaelli
C.O.O., Peterson Farms/Supervisor, Shelby Township
Brady Selner
Administrator, Village of Shelby

OCEA 2018-2020 Economic Development Success
A cumulative total of economic development success metrics since the formation of the OCEA and The Right Place partnership.
Contact us today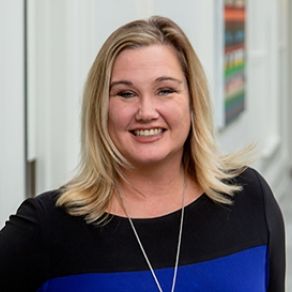 Jodi Nichols
Business Development Coordinator - Lake & Oceana
Jodi serves as Business Development Coordinator for Lake and Oceana Counties. In this role, she provides business support services to prospective and existing companies. She works to improve the overall economic state of Lake and Oceana Counties through business retention, expansion, and attraction.

Full Bio