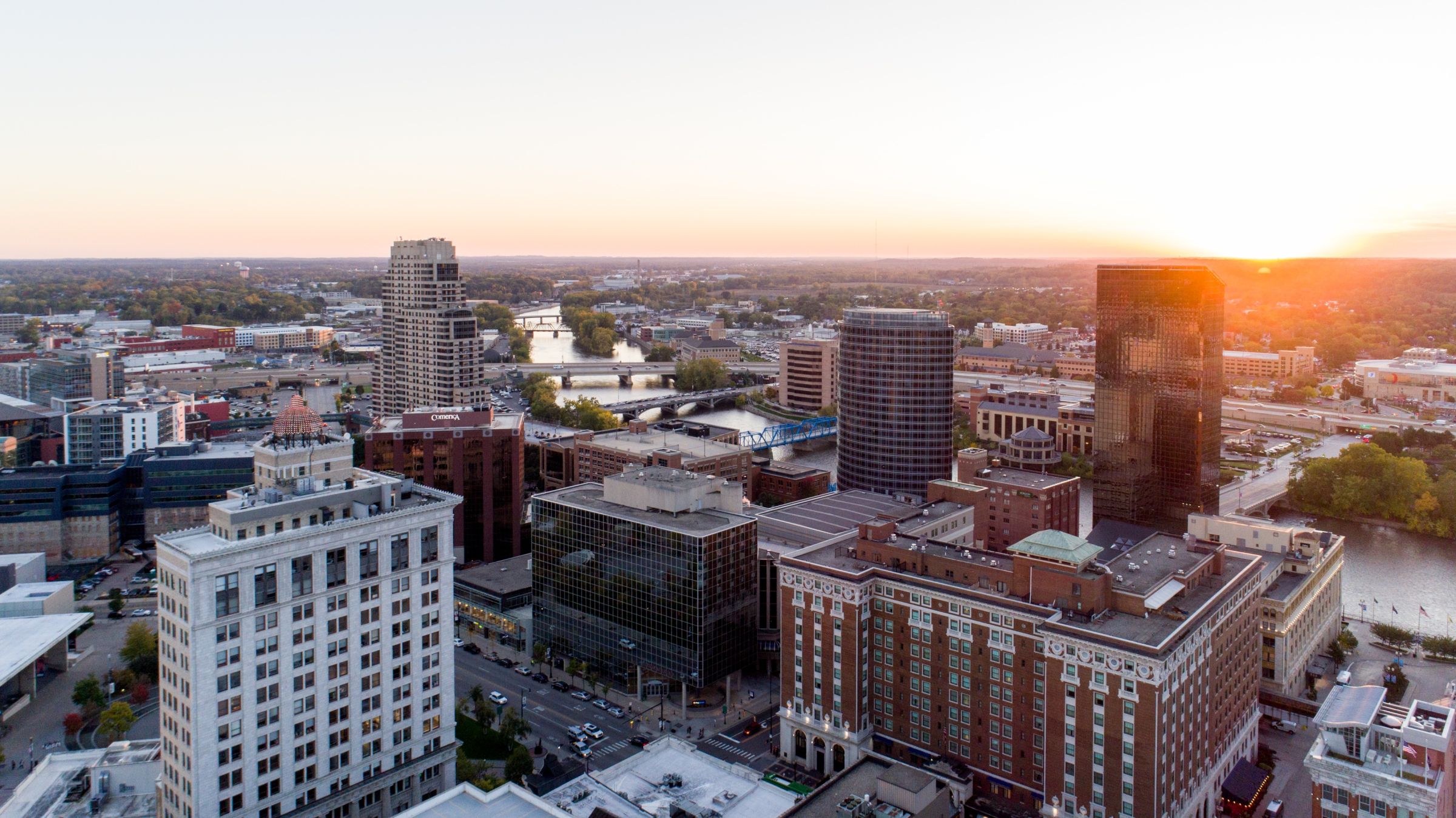 Driving sustainable economic growth and shared prosperity for all in the Greater Grand Rapids Region
Since its founding in 1985, The Right Place has developed and implemented strategic plans to guide the organization and drive long-term economic growth in the Greater Grand Rapids Region. These strategies have continuously adapted to reflect regional, national, and global economic trends. In recent years, these economic shifts have accelerated in both pace and intensity, placing the region in a period of transition.

This transition is felt in our regional economy, with nearly every business model and supply chain facing disruption. It is also appearing on a global scale, with international trade and commerce relationships being reshaped and causing the disruption of export markets and supply networks.
These economic shifts are impacting the hundreds of business and community leaders we interviewed for the development of the 2020-2022 Strategic Plan.

This new plan is designed to guide The Right Place and the regional economy during this period of transition. These ambitious strategies will position the organization as a key business resource and economic development leader within the Greater Grand Rapids Region. We will continue to build upon our foundational economic development strengths, while also pursuing new ventures to create a more equitable, productive, and resilient regional economy.
View The Right Place 2020-2022 Strategic Plan
Over the next three years, The Right Place will catalyze new economic growth in the Greater Grand Rapids Region by transition the organization to reflect global, national and local economic shifts impacting the region.
View the Strategic Plan