Regions
Lake County
Lake County is one of West Michigan's rural communities offering an abundance of outdoor recreation opportunities and businesses that support this industry

Lake County is a rural community housing 200,000 acres of public-owned land, including more than 100 lakes, 300 miles of maintained snowmobile and ORV trails and a countywide ORV ordinance that allows traffic on local roads. Housed within the widely visited Manistee National and Pere Marquette State forests, the Pere Marquette and Baldwin Rivers are renowned fishing destinations.
The community has a variety of businesses to complement its prominent recreational attractions, including many unique lodging, outdoor retail and services, and restaurant options for visitors and residents to frequent. Lake County is also well known for the many annual events it hosts, including Baldwin's "Original" Blessing of the Bikes, Trout-a-rama, Luther Days, Idlewild Music Fest, and more.
Its core community of Baldwin is a Redevelopment Ready Engaged Community within the county's Opportunity Zone, with several government agencies including the Department of Natural Resources and U.S. Forestry Service offices located there.

Lake County Economic Profile
Find a detailed economic profile of Lake County including population growth rates, top industries, top occupations, educational attainment and more.
View the Economic Profile
Lake County Economic Development Alliance (LCEDA)
The Lake County Economic Development Alliance's mission is to create a unified vision promoting the unique Lake County resources including historical, natural and cultural amenities that enhance the capacity of the local economy.
In 2018, The Right Place and LCEDA entered a multi-year strategic partnership to drive current and long-term economic growth in Lake County. The partnership enables The Right Place to support the county's economic development efforts by providing comprehensive business retention and expansion services, along with marketing and communications assistance.
LCEDA Board of Directors

Matt Bearup - President
Best Bear Lodge, Speedy Bear Diner
Tony Gagliardo - Vice President
Building Inspector
Tobi Lake - Treasurer
Lake County Administrator

Christine Balulis, Secretary
Lake County Commissioner, District 6
Barb Stenger - Past President
Retired Lake County Official
Kelly Allen
Lake County Treasurer
Blair Evans
Yates Township Planning Commissioner, Owner of Morton's Motel

Jim Faiella
Owner, Peacock LTD

Shelly Keene
Executive Director, Michigan Works! West Central
Deb Smith-Olson
Chairman and CEO, Lake Osceola State Bank

Patrick Tiedt
Community Affairs, Consumers Energy
Jamie Russell
Owner, Fabric Peddler
Contact us today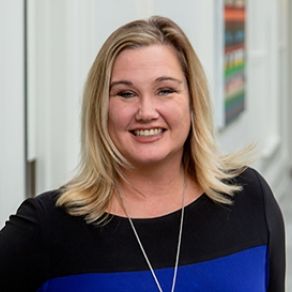 Jodi Nichols
Executive Director, Lake County Economic Development Alliance
Jodi serves as the Executive Director of the Lake County Economic Development Alliance. In this role, she provides business support services to prospective and existing companies. She works to improve the overall economic state of Lake County through business retention, expansion, and attraction.

Full Bio