January 18th, 2023
New hires & promotions at The Right Place
The Right Place promotes Jakob Bigard and hires Curtis Burdette to lead partner counties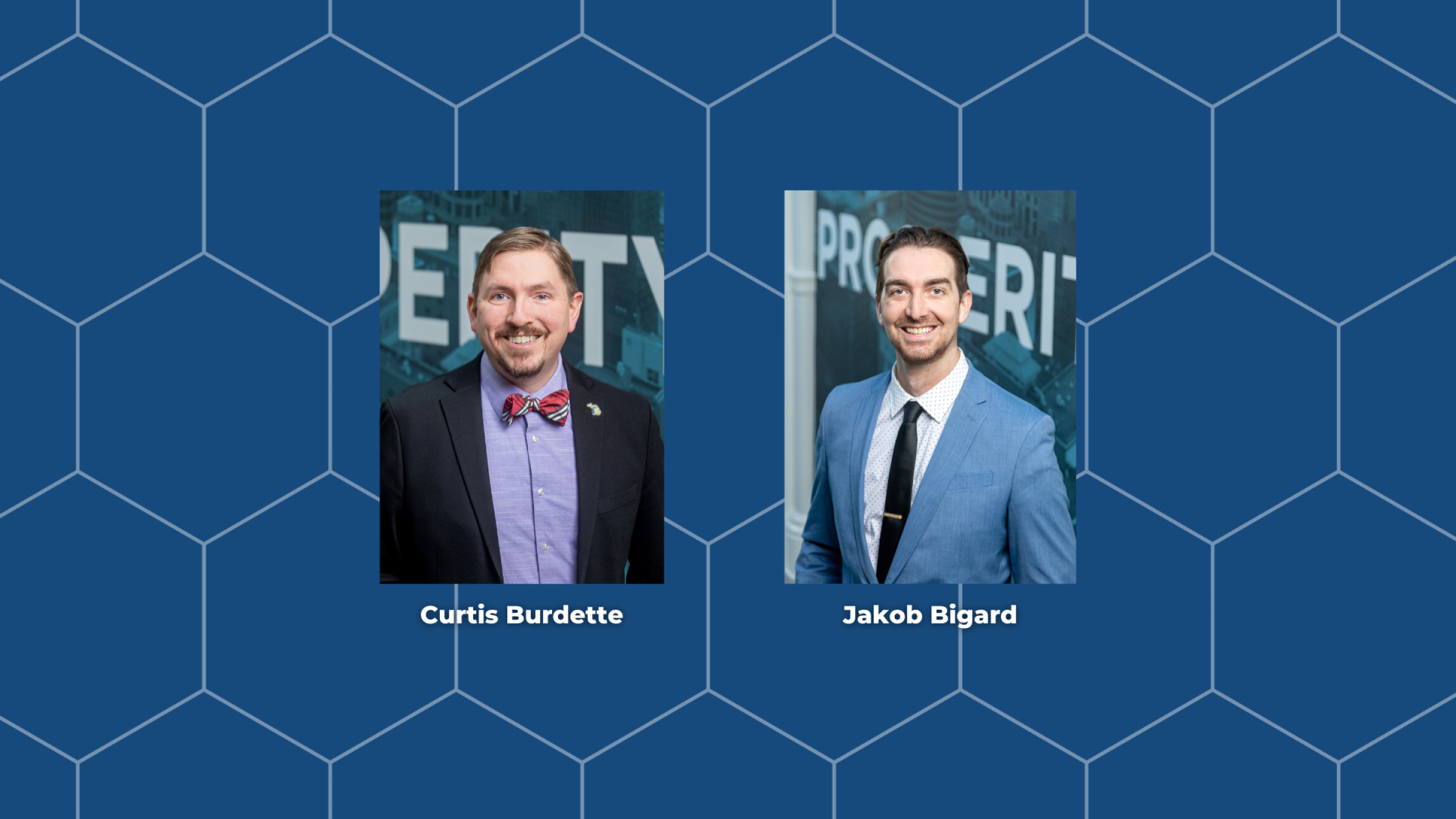 The Right Place, Inc. recently welcomed Curtis Burdette to the team as their new Executive Director of the Oceana County Economic Alliance. Their current employee, Jakob Bigard, has also been promoted to Executive Director of the Montcalm Economic Alliance.
In their new roles, Burdette and Bigard will provide community development, business retention, expansion, and attraction support services to companies in Oceana and Montcalm counties.
Burdette has a vast knowledge of economic and community development, hospitality, professional development, and consulting. Before joining The Right Place, Burdette worked as Vice President of Operations at Energy Capital Economic Development in Gillette, Wyoming. He is also the Founder and Senior Consultant of Starfish Training, Learning, and Consulting, which helps small businesses, non-profits, and individuals find success.
"I'm so excited to be returning home to West Michigan and thrilled to be working with The Right Place," said Burdette. "What moves Oceana County forward, moves Michigan forward and vice versa."
Bigard originally joined The Right Place team as a Business Development Intern in 2022. Before joining The Right Place, he served as the Program Manager for the Common Ground Initiative at the Hauenstein Center for Presidential Studies, an educational nonprofit housed within Grand Valley State University's Development Division.
"I grew up in a rural community, and know firsthand the struggles that occur," said Bigard. "I'm excited to join The Right Place full-time in this new capacity and work together with the businesses of Montcalm County so that we can all thrive."
"Jakob and Curtis both bring a unique set of skills that I think will help their work immensely," said Julie Burrell, Economic Development Director of Newaygo County's Economic Development Partnership and Regional Partner Lead at The Right Place. "Oceana and Montcalm counties, as well as The Right Place, are extremely lucky to have them on board. We look forward to seeing what they can accomplish."