May 31st, 2023
Tech Week Grand Rapids returns in September 2023
Event host applications open for Tech Week GR, a collection of events that will showcase the region's tech sector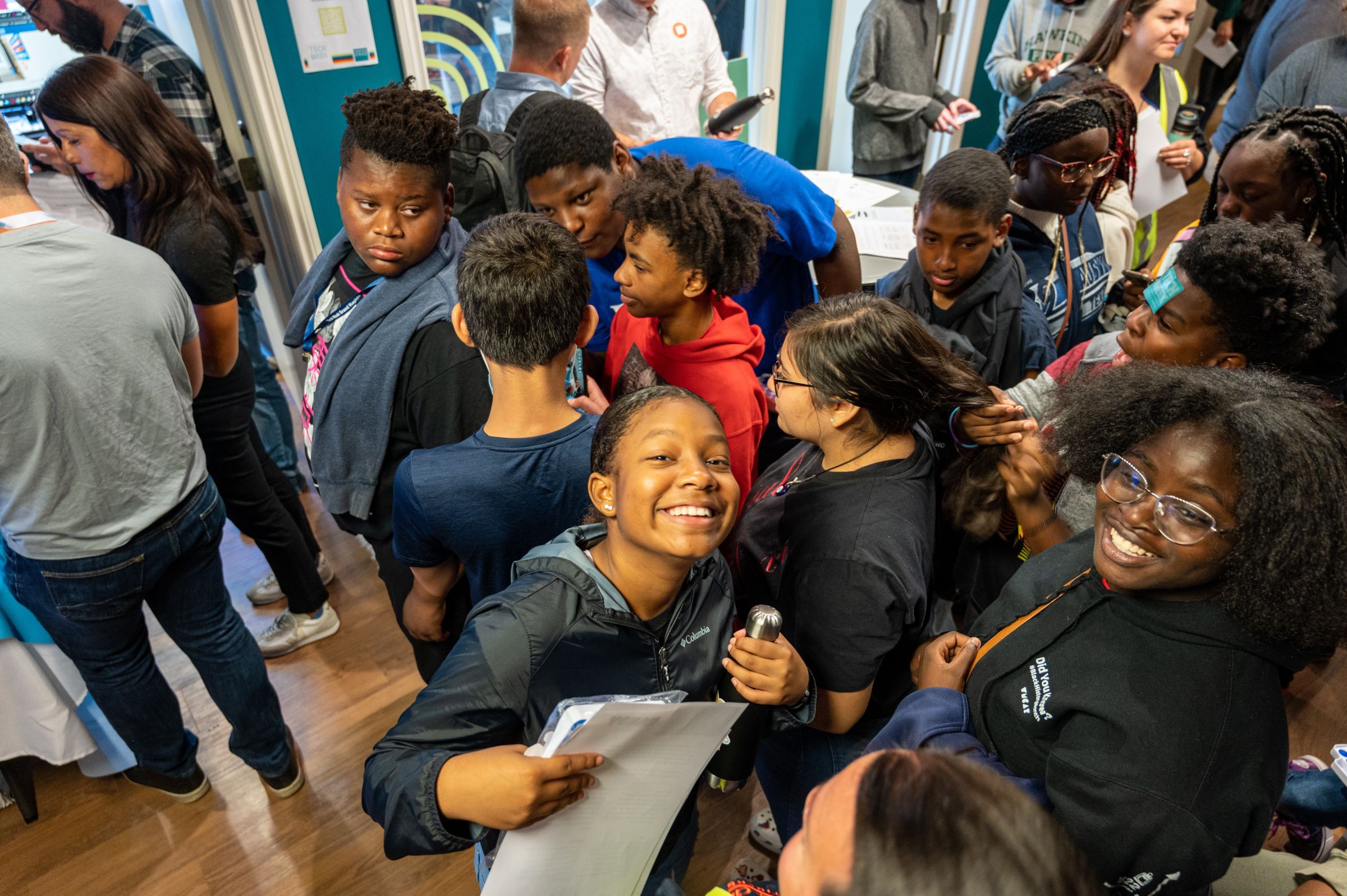 Following the success of 2022's inaugural Tech Week GR, community partners in Grand Rapids are ramping up the event's exciting return in 2023. Tech Week is a community-wide multi-day collection of events designed to showcase the region's vibrant tech community. This year's Tech Week will take place Sept. 18th through Sept. 23rd.
This open and collaborative "unconference" will feature events hosted by multiple different organizations across the community. Applications are now being accepted for businesses and other organizations who are interested in hosting a Tech Week event. For details on who should apply and how, please visit this link.
Tech Week has various events and programming returning for 2023, including panel discussions, hands-on tech exhibits, networking opportunities and more. Several large-scale events will participate in Tech Week including a community kick-off event ft.Malcolm Gladwell, Start Garden's Demo Day, and Confluence Festival. More event details are included below.
Over 25 community partners are collaborating to host Tech Week Grand Rapids, with support provided by premier sponsor, Bank of America. A full list of community partners can be found at techweekgr.com.
Tech Week will also feature the creation of a Tech Hub pop-up space at the Grand Rapids Art Museum. This space will be a physical manifestation of the thriving Grand Rapids tech and innovation community, designed by Midwest House. This multi-use space will host events throughout the week.
Tech Week GR has a full week of events scheduled including:
Monday 18th: Community Kick-Off event ft. Malcolm Gladwell
Tuesday 19th: Tech Showcase
Tuesday 19th: Creative Solutions that Change Minds: The Engineering and Computing Mindset
Wednesday 20th: GVSU Tech Talks
Wednesday 20th: Demo Day
Thursday 21st: Michigan Software Labs Drinks on the Deck
Thursday 21st: Tech Connect Career Networking
Thursday 21st: GR in XR on the Blue Bridge
Friday 22nd: Spartan Innovations Tech Week Event
Friday 22nd & Saturday 23rd: Confluence Festival
Registration is not open yet but will be coming soon. Attendees can create a custom schedule of their choosing by registering for selected events.

"Our region's tech sector has experienced exciting growth this past year and we're looking forward to highlighting this success during Tech Week GR," said Randy Thelen, president and CEO of The Right Place, Inc. "The momentum behind Tech Week GR continues to grow, and we expect to welcome thousands of attendees this fall to experience the thriving tech and innovation community we have here in the Greater Grand Rapids region."
"GVSU is thrilled to collaborate with The Right Place on Tech Week GR, which will celebrate the world-class innovation, entrepreneurship and collaboration that takes place every day in West Michigan," said GVSU President Philomena Mantella. "Our students and faculty are excited for the opportunity to showcase how their hard work and creativity will change lives for years to come."
"Every Demo Day we hear, 'There's so much more going on in Grand Rapids than I ever thought!' Tech Week represents a multi-day launch, discovery and celebration of so many innovators building our city," said Paul Moore, Director, Start Garden.
"Michigan Software Labs is proud to be part of Tech Week GR. It's a brilliant week that unites and energizes our tech community," said Mark Johnson, Managing Partner and Co-Founder of Michigan Software Labs. "With more than 350 people expected, our 'Drinks on the Deck' event embodies the spirit of collaboration and innovation that's central to the community. We can't wait to toast to the future of tech!" 
"Grand Rapids has a strong culture of entrepreneurship and innovation. Tech Week GR highlights our thriving tech industry and sparks conversations between founders and funders that is critical to our long-term success," adds Jeremiah Gracia, Executive Director of the Grand Rapids SmartZone. "The Grand Rapids SmartZone and its partners bring together experienced entrepreneurs ready to share their knowledge and network, and we invite others across the globe to join us in September for Tech Week GR."