July 27th, 2023
Tecnoform USA Inc. Hosts Grand Opening at its New Manufacturing Facility in Grand Rapids, MI.
Tecnoform USA Inc. showcases its 172,000 square-foot manufacturing facility marking a major milestone in its 58-year history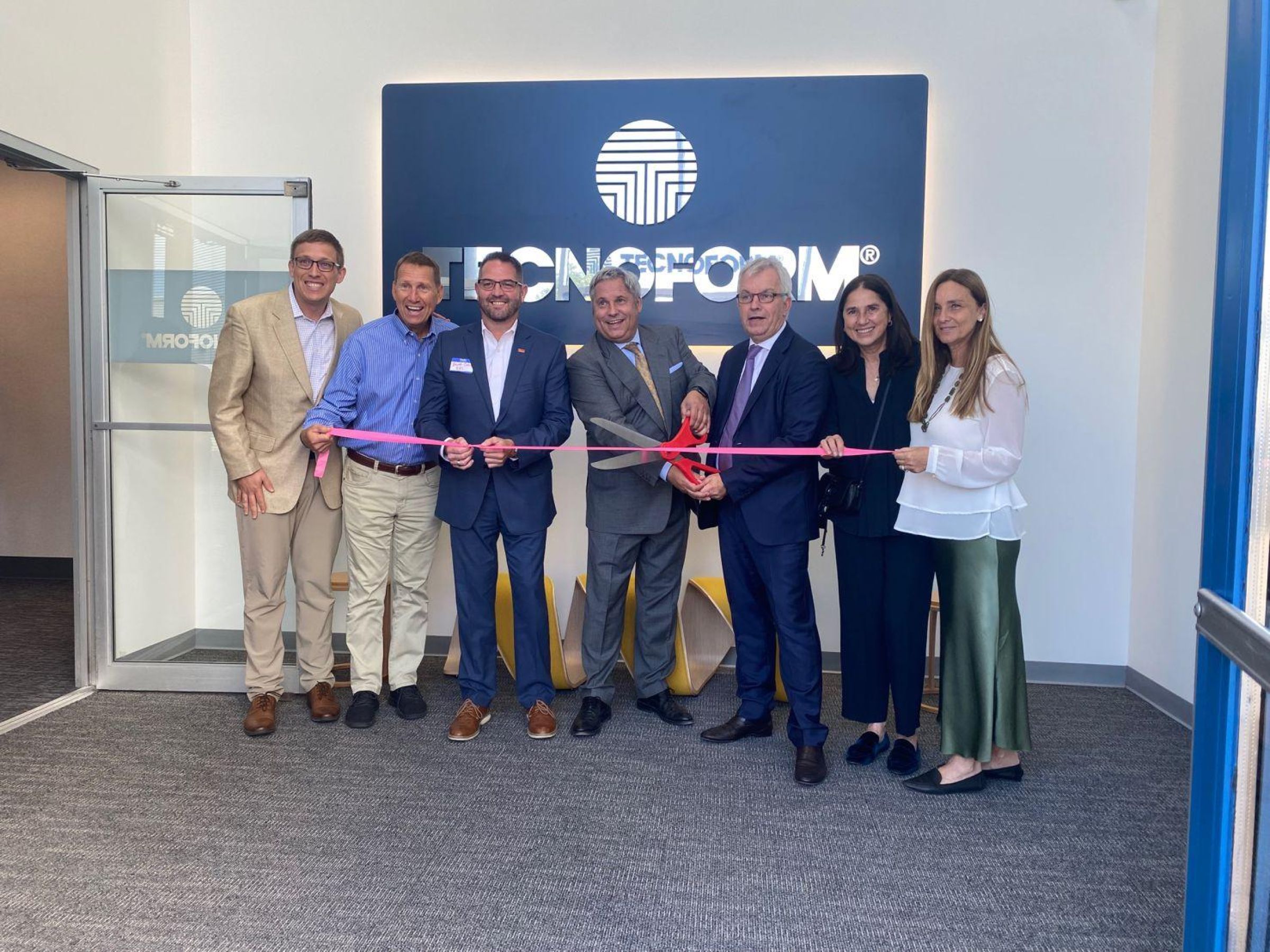 Tecnoform USA Inc, a new subsidiary of Tecnoform S.p.A, a manufacturer of high-quality furnishings and fixtures for the RV, marine, and residential industries, hosted a grand opening earlier this month to celebrate its new 172,000-square-foot production facility in Grand Rapids, MI.
The expansion of Tecnoform USA Inc. in North America marks a milestone in the company's 58-year history. The move represents its strong focus on producing high-quality, lightweight furnishings and fixtures for the North American RV industry, meeting the increasing demand for lightweight parts and European designs in the U.S., and being closer to its U.S.-based partnerships that include Jayco, Inc., Thor Industries, Winnebago Industries and Tiffin Motorhomes Inc.
The event follows the company's official announcement of the new facility in September 2022 after providing a capital investment of $7.3 million and receiving approval of a $750,000 Michigan Business Development Program performance-based grant with support from the Michigan Economic Development Corporation (MEDC) through the Michigan Strategic Fund. The company also accomplished its goal through the efforts and support of additional local business development agencies and the municipalities of Grand Rapids and Cascade Township.
During the grand opening, attendees were given a tour to observe the latest technology that Tecnoform will utilize in the facility, followed by a showcasing of its latest interior furnishings on three class B model RV's, the Thor Sequence and Sanctuary, as well as the Winnebago Travato. Production at the new facility is expected to start in Q4 2023 with a staff that will eventually reach up to 130 new employees.
"This is an event for us to express our deepest thanks and gratitude to all the representatives we worked with in Greater Grand Rapids, and who provided us with the opportunity to discover and expand our business operations in West Michigan," said Renzo Kerkoc, President and CEO of Tecnoform S.p.A. and Tecnoform USA, Inc. "Through their efforts, we realized this region is the right place for Tecnoform USA and where we can continue to grow and manufacture our innovative products."
"The Right Place Inc (RPI) is extremely excited to celebrate this major milestone with the Tecnoform family," said Brent Case, Vice President, Business Attraction of RPI. "After touring multiple sites and showing all the amazing assets that are available in Greater Grand Rapids, Tecnoform decided on the perfect location to launch its first U.S. production operation. We are happy to be here to take the time to recognize this huge accomplishment."
"On behalf of Cascade Township, I want to welcome Tecnoform," said Grace Lesperance, Cascade Township Supervisor. "We are fortunate to have the ideal location and I personally have no doubt they will be successful and we are honored to be part of it."
At Tecnoform's 172,000 square foot facility, 152,000 square feet is designated for production, which will allow Tecnoform USA, Inc. to continue growing with its design and manufacturing offerings including casegoods, storage flat doors, lower flat doors, tops and worksurfaces, shaped interior drawer fronts, passage doors and vanity components for Class A, B, and C RV's. The company also plans to move forward and grow substantially with its initiative to manufacture furnishings and fixtures for the towable market.
"We are continuing to provide our customers with consistent new approaches to elegance and high quality that we design in Italy," explains Kerkoc. "We can now replicate the same quality here in the U.S., which will allow us to create unique Made-in-the-USA products in a very efficient way for our customers."
Tecnoform USA, Inc. wishes to acknowledge and thank the following organizations for their support:
Michigan Economic Development Corporation (MEDC)
The Right Place Inc. (RPI)
Cascade Charter Township
For more information visit https://www.tecnoform.com.