June 29th, 2023
The Right Place and Montcalm Economic Alliance assists Mersen USA with Greenville expansion
Graphite manufacturer to add 45 jobs, invest $10 million to expand location in Greenville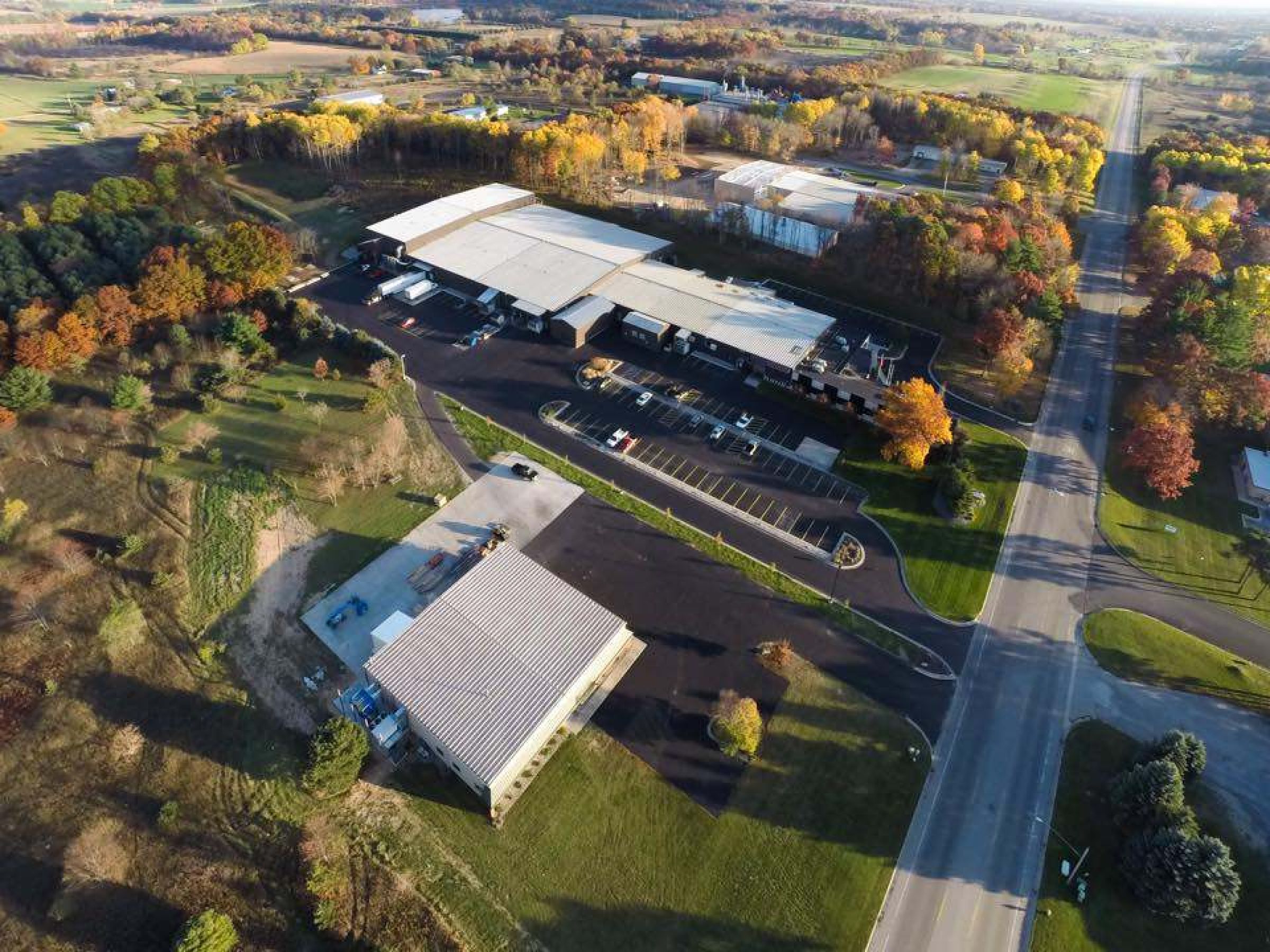 Today, The Right Place, Inc., in collaboration with the Montcalm Economic Alliance and Michigan Economic Development Corporation (MEDC), announced that graphite machining, molding, and manufacturer, Mersen USA, will be expanding their facilities in Bay City and Greenville, creating a total of 115 jobs and $81.2 million in capital investment. Their location at 712 Industrial Park Dr. in Greenville, Michigan will add up to 45 new jobs and roughly $10 million in capital investment split between equipment and facilities.
Mersen USA GS Corp. is a subsidiary of Le Carbone Lorraine, a France-based global leader in electrical specialties and advanced materials for high-tech industries. Mersen's Michigan locations are in Bay City and Greenville, where the company employs a total of 304 team members. Mersen's Greenville facility specializes in the machining of graphite and rigid carbon insulation.
The company has seen dramatic growth and increasing demand for its graphite products that are used to manufacture silicon chips and semiconductors, given the rapidly expanding electrification and technology involved in electric vehicles. Due to this growth, Mersen is increasing its production capacity and product offerings. The company plans to expand its Bay City facility by acquiring more than five acres of land and constructing four new buildings that will house new manufacturing space. In addition, four buildings at this location will be rehabilitated and expanded and will include the addition of a technical center. The Greenville location will be adding space to its main production facility, and both locations will invest in new machinery and equipment.
"Mersen USA has been operating in Michigan for 30+ years," said Mersen Bay City General Manager Brian Blakely. "We are excited to bring a major investment to Michigan that will expand our capacity and capabilities while adding numerous jobs in the state. This investment is the cornerstone of our desire to expand in Michigan and the Midwest region."
The Montcalm Economic Alliance, powered by The Right Place, worked closely with the MEDC to ensure the company continued its growth in the region rather than out-of-state locations. With the approval of a Michigan Business Development Program (MBDP) grant, the MEDC is supporting the expansion through the Michigan Strategic Fund. Both the cities of Bay City and Greenville plan to support the expansion through the approval of a property tax abatement.
"The Montcalm Economic Alliance and The Right Place are grateful to have worked with Mersen USA and the City of Greenville to continue expanding Mersen's footprint in West Michigan," said Jakob Bigard, Executive Director of the Montcalm Economic Alliance. "This investment shows that the strength of industry has only grown in Greenville and Montcalm County in recent years and is poised to continue doing so."
"The City of Greenville wholeheartedly supports the announcement from Mersen USA to invest $10 million in their Greenville facility and create an additional 45 jobs," said George Bosanic, Greenville City Manager. "This is just another great example of how Mersen continues to be a successful and valuable partner in our community!"
For more information on careers with Mersen, visit www.graphite-eng.com/opportunities.