November 16th, 2023
The Right Place assists Cascade Die Casting with Sparta expansion
Die casting company to add 30 jobs, invest $6 million to expand location in Sparta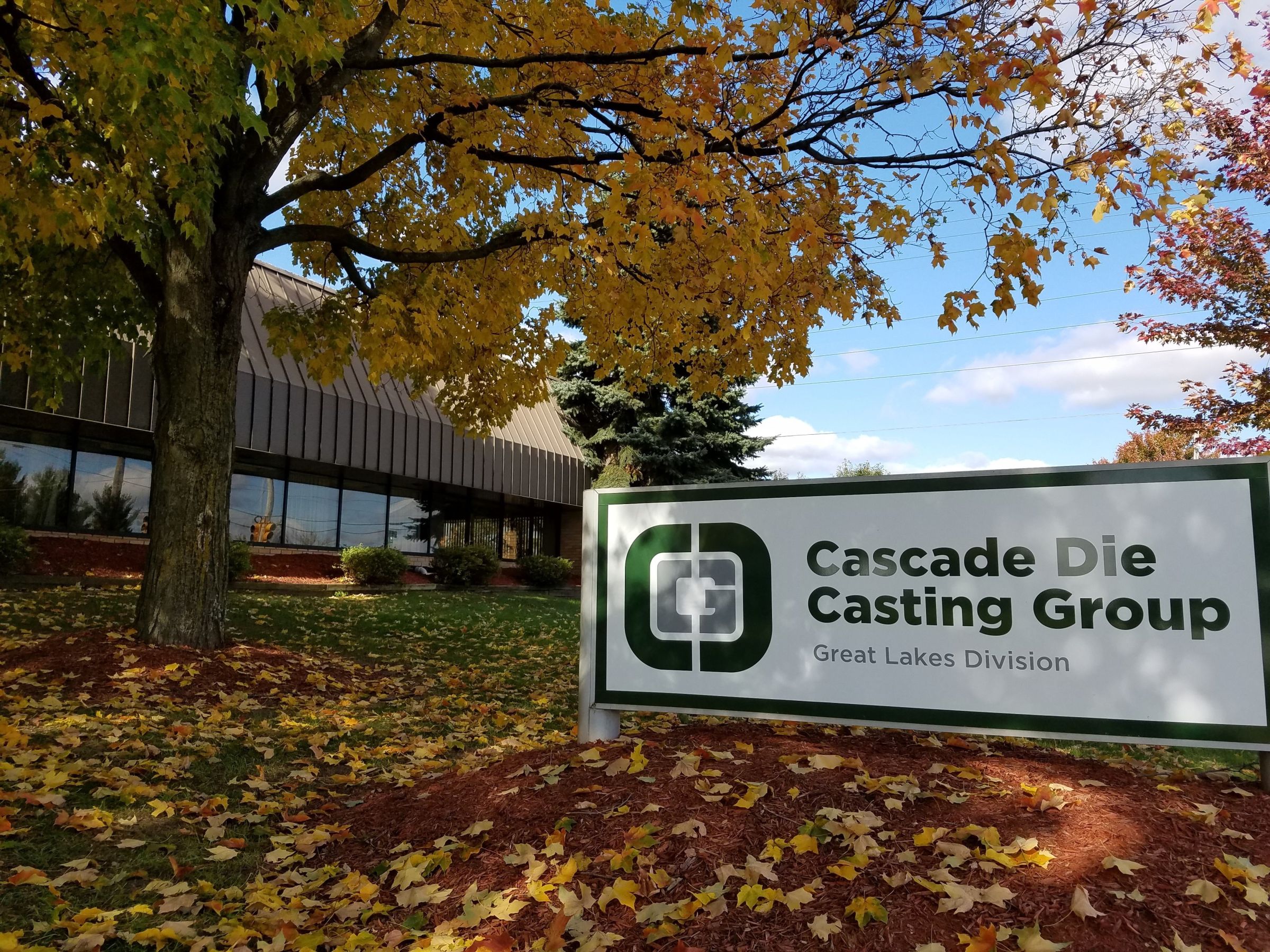 Today, The Right Place, Inc., in collaboration with the Michigan Economic Development Corporation (MEDC), announced that manufacturer, Cascade Die Casting, will be expanding their facility at 9983 Sparta Ave. in Sparta, Michigan. The company plans to add 30 new jobs and $6 million in capital investment to support demand from new customers and markets.
Cascade Die Casting Group, Inc., established in 1978 and headquartered in Grand Rapids, is a Tier 1 and Tier 2 aluminum and zinc die cast manufacturer supplying custom engineered products to a variety of industries, including automotive, appliances, electronics, off-road sport, heavy truck and more. The company has operations in Grand Rapids, Michigan, Sparta, Michigan and High Point, North Carolina, with 259 employees at its two locations in Michigan. The company is experiencing significant growth and increasing customer demand, particularly as automotive OEMs transition to electric vehicle manufacturing.
"We are excited about this investment, which represents a significant milestone for Cascade Die Casting Group," said Patrick Greene, CEO of Cascade Die Casting Group. "Our growth projections, primarily in the automotive sector, necessitate this strategic decision, allowing us to better serve our customers and contribute to our employees' well-being by creating job opportunities and improving our employee environment."
The expansion encompasses investments in energy-efficient furnaces, advanced robotics and automation equipment, facility enhancements, and employee areas to provide manufacturing capacity, enhance manufacturing capabilities, and elevate employee well-being. Cascade Die Casting Group's dedication to innovation and modernization underscores its mission to be a leader in the die casting industry.
"We value our partnership with The Right Place, the Village of Sparta and the Michigan Economic Development Corporation. Their continuous support has played a vital role in our journey toward growth and expansion," added Greene. "This collaboration is a testament to the strong spirit of cooperation and shared vision for economic development and job creation."
The Right Place worked closely with the MEDC to ensure the company continued its growth in the region rather than out-of-state locations. They offered support by effectively organizing state and local resources. This included collaboration with the MEDC to secure incentives through the Michigan Business Development Program.
"We're thrilled to partner with the MEDC to ensure Cascade Die Casting continues its growth right here in West Michigan," said Eric Icard, Senior Business Development Manager at The Right Place and project lead. "Since 1978, Cascade Die Casting has remained a pillar in Greater Grand Rapids, and this expansion serves as a testament to our region's dedication to the manufacturing sector. We're happy to see their continued success and we look forward to the exciting new opportunities they bring to the people in our communities as a result."
"The Village of Sparta is excited to be supporting the expansion of Cascade Die Casting. Our village council makes business expansion and retention a top priority. We are pleased that job creators continue to see the Village of Sparta as a great environment to invest in growing their business," said Jim Lower, Sparta Village Manager.
Cascade Die Casting was recently named one of the 2023 winners of the Best and Brightest Companies to Work for in the Nation. To view open positions, visit their website.