March 16th, 2022
The Right Place assists Roll & Hill with Wyoming expansion
Lighting and furniture manufacturer to add 50 jobs, invest $1.5 million to open second location in the region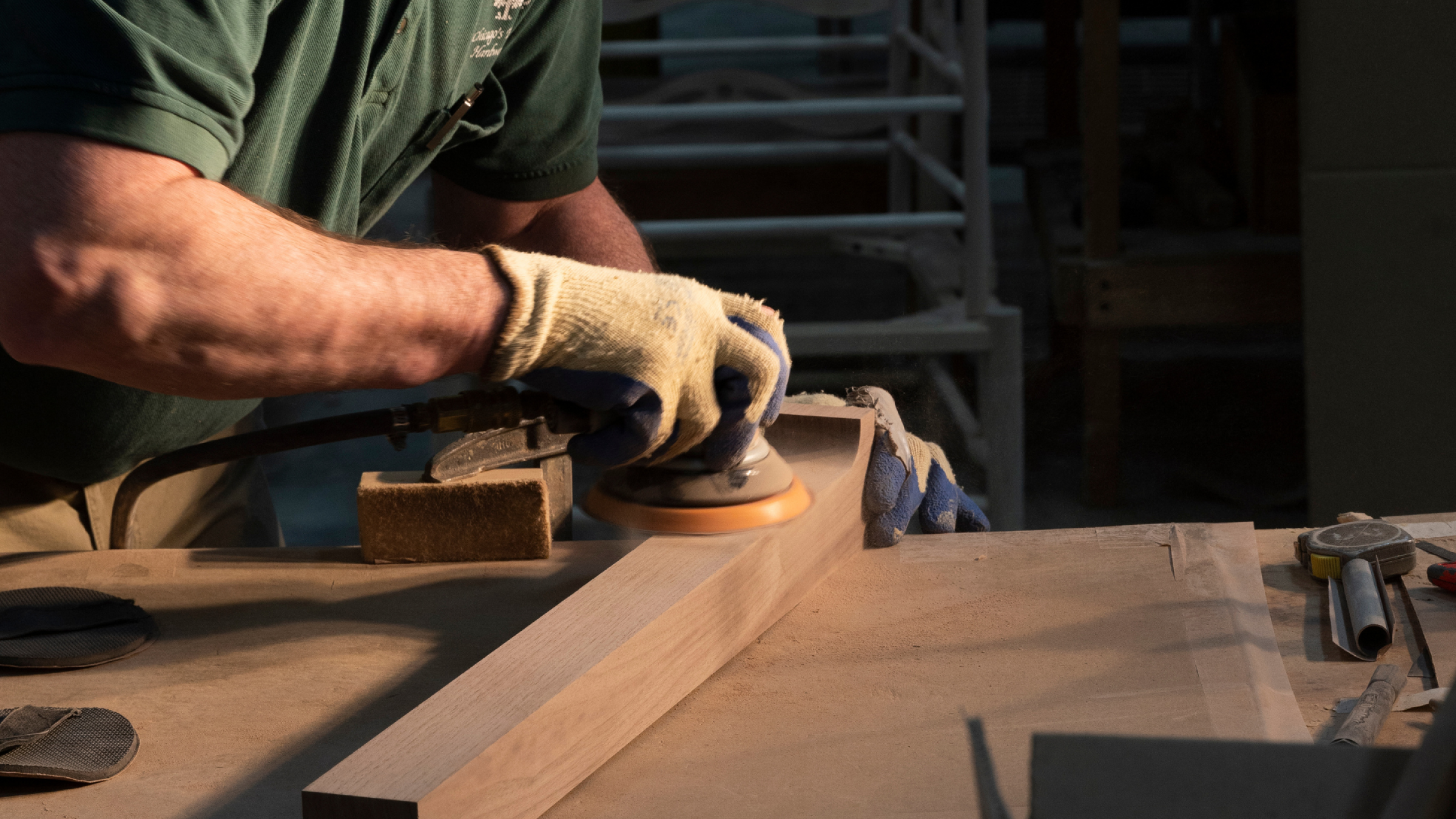 Today, The Right Place, Inc., in collaboration with the Michigan Economic Development Corporation (MEDC), announced that high-end lighting and furniture company, Roll & Hill, will be opening a second location at 6192 Valduga Dr. in Wyoming, MI with the addition of 50 new jobs and $1.5M in capital investment.
Roll & Hill is a design-minded furniture and lighting company based in Brooklyn, NY. Each Roll & Hill piece is made one at a time by hand. The company worked with The Right Place and City of Wyoming to open its first production facility in Wyoming in 2020 and has steadily increased its presence in the region since the initial expansion. The new location will house production of the company's lighting.
"As Roll & Hill continues to expand, Wyoming remains an excellent location for our growth," explains Jason Miller, Creative Director and CEO of Roll & Hill. "Our experience opening our first location in Wyoming was exceptional, and we're looking forward to establishing our second. We're thankful to the team at The Right Place and their partners at the City of Wyoming and MEDC for their partnership and collaborative support as we invest in our local production facilities."
The Right Place worked closely with the MEDC to ensure the company continued its growth in the region rather than out-of-state locations. With the approval of a $300,000 Michigan Business Development Program performance-based grant, the MEDC is supporting the expansion through the Michigan Strategic Fund. West Michigan Works! and Grand Rapids Community College will also be supporting the project with a workforce training package.
"It has been exciting to watch Roll & Hill's growth in Wyoming since the opening of their initial design and production facility in 2020," said Brent Case, Vice President of Business Attraction for The Right Place and project lead. "West Michigan offers an ideal environment for businesses to thrive, as evidenced by Roll & Hill's decision to continue investing and creating jobs here."
"We are extremely excited with the announcement of this expansion, which will bring 50 lighting and furniture manufacturing jobs to our City," said Wyoming Director of Planning and Economic Development Nicole Hofert. "We look forward to the continued investment in the City of Wyoming, our residents and community members."
About Roll & Hill
Roll & Hill is a design-minded furniture and lighting company based in Brooklyn, NY. Roll & Hill collaborates with some of the most exciting independent designers working today to create a collection of exceptional furnishings. Roll & Hill was founded in 2010 by Jason Miller, whose experience as a designer and producer inspired him to create a company that would harness the talents of independent designers, while offering the benefits more often associated with larger makers.