May 17th, 2023
The Right Place assists TiiCKER with Grand Rapids expansion
World's first shareholder loyalty and engagement platform TiiCKER is moving its HQ to Grand Rapids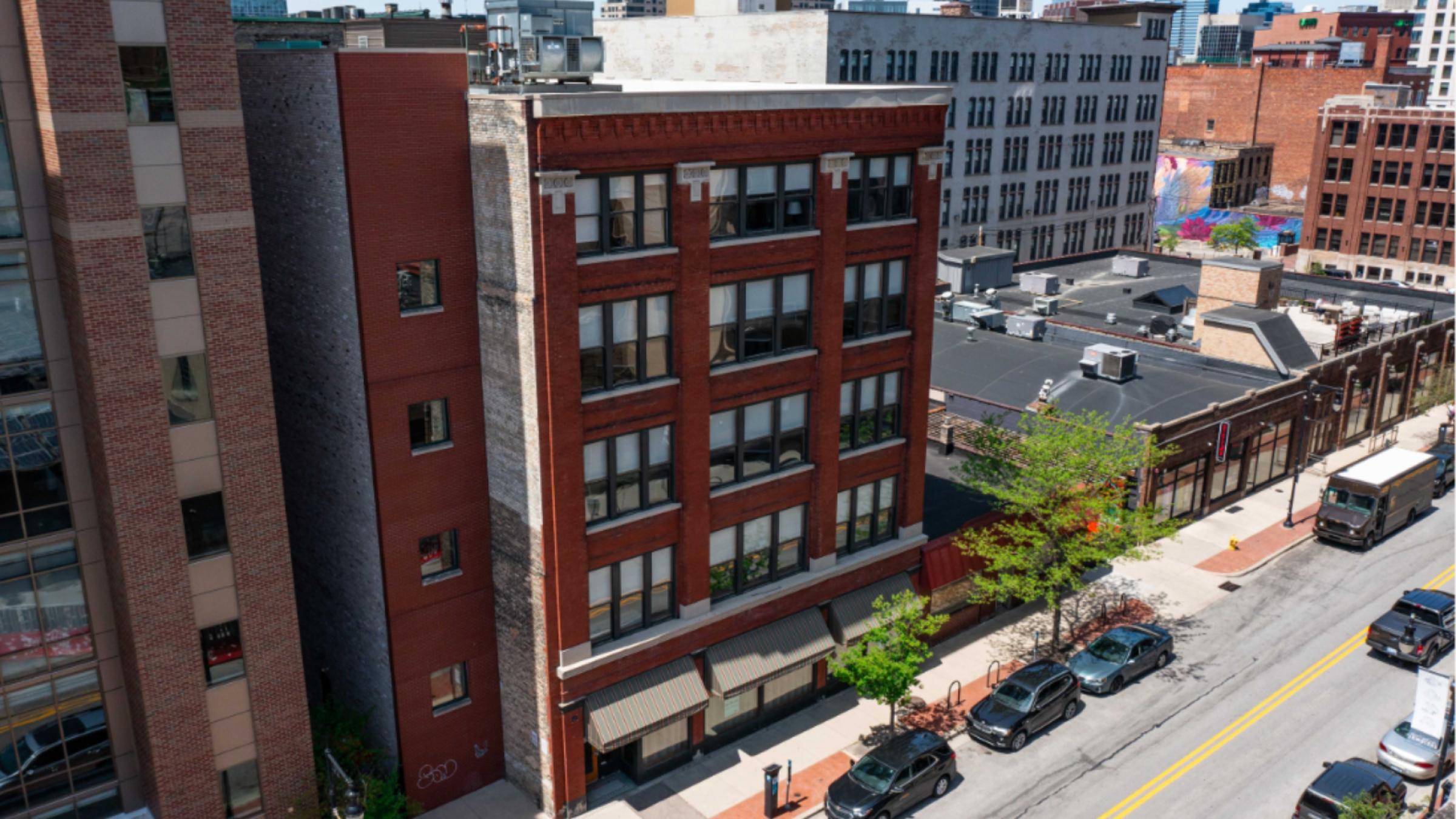 Today, The Right Place, Inc., in collaboration with the Michigan Economic Development Corporation (MEDC), announced that TiiCKER, the world's first shareholder loyalty and engagement platform, is expanding in Grand Rapids.
The project is expected to generate a total capital investment of $4.8 million and create 73 high-wage jobs over a three-year period. The company chose Michigan for the project over competing sites in Florida, Missouri and New York because of its attractiveness as a location for talent to live, work and play.
TiiCKER, Inc. is the world's first intelligent software platform that brings together individual investors with the brands they love through a shareholder rewards program. The company's headquarters are in Grand Rapids, and currently has seven employees across its Detroit and Grand Rapids offices.
The company is experiencing continued growth and plans to purchase the building it is currently leasing at 61 Commerce Avenue SW in Grand Rapids, where it will have space to house additional employees as it experiences further growth. TiiCKER also anticipates creating high-tech co-working space on the first floor to sustain and grow the high-tech ecosystem in Grand Rapids.
"TiiCKER was launched to allow public companies to connect with, and market to, their retail shareholders. We've since become the world's largest shareholder loyalty platform with double-digit user growth and strong customer momentum in the past year," said Jeff Lambert (Tii:JEFE), Founder and CEO of TiiCKER. "It's time for our team to expand in line with our platform's growth, and we appreciate that our investments in Michigan talent are being supported by the Michigan Strategic Fund, MEDC and The Right Place. As we grow, these funds will help us recruit and retain high-tech and sales talent in Michigan – my home and an incredible place to work, play and scale a world-class startup."
The Michigan Strategic Fund has approved a $510,000 Michigan Business Development Program performance-based grant in support of the project. The project supports a business in Michigan's target industries of tech and professional and corporate services and advances the MEDC's efforts to foster high-wage job growth throughout the state. TiiCKER's growth in downtown Grand Rapids will bring immediate jobs to the area and will also ensure the company's long-term viability and future investment in Michigan.
"Congratulations to the TiiCKER team on your continued growth and success! We're pleased to earn your continued investment in Michigan, which demonstrates that our state can successfully compete with the coasts for venture funding and high-tech companies," said MEDC Sr. Vice President of Regional Prosperity Matt McCauley. "We are grateful to the Governor, bipartisan leaders in the Legislature and local officials for their continued support of the Michigan Business Development Program. We're proud to join The Right Place in supporting TiiCKER and will continue working to grow jobs and provide greater employment and entrepreneurial opportunities for our friends and neighbors in West Michigan."
The Right Place is providing staff time in support of the project, aligning with their strategic goal of accelerating Greater Grand Rapids' position as a major tech hub in the Midwest. The strategy calls for growing the tech sector to 10% of regional employment and adding 20,000 new tech jobs over the next 10 years. For information on careers with TiiCKER, visit tiicker.applytojob.com/apply.
"As a region, we are committed to fostering a diverse and thriving technology sector," said Jen Wangler, Vice President of Technology at The Right Place and project lead. "TiiCKER's decision to expand in Grand Rapids proves that we are making significant strides in achieving this goal. We're thrilled to have a Wall Street pioneer building in our community."
TiiCKER invented verified shareholder perks in 2020 with the launch of its web and app platforms, which now spans nearly $600 million in retail investor holdings and hundreds of perks from public companies and brands. TiiCKER is the world's first intelligent software platform to engage, verify and reward retail shareholders with discounts, deals and other offerings from a diverse range of public companies, while at the same time, allowing investor relations and C-suite executives to engage with previously ignored retail investors.
"TiiCKER's job commitments and investment in Grand Rapids are another example of the economic development momentum in the city," said Jeremiah Gracia, Director of Economic Development for the City of Grand Rapids. "We appreciate the addition of another tech company in downtown Grand Rapids and the company's decision to purchase and renovate real estate that will accommodate its growth and provide additional office space for other growing companies."