September 1st, 2022
The Right Place assists Unismack, SA to locate first US operation in Kentwood
Greece-based company, Unismack, SA, a developer and manufacturer of high-quality crackers and other snack foods, to create 185 new jobs and invest in a multi-million-dollar project to build US headquarters, innovation center, and manufacturing facility in Kentwood, MI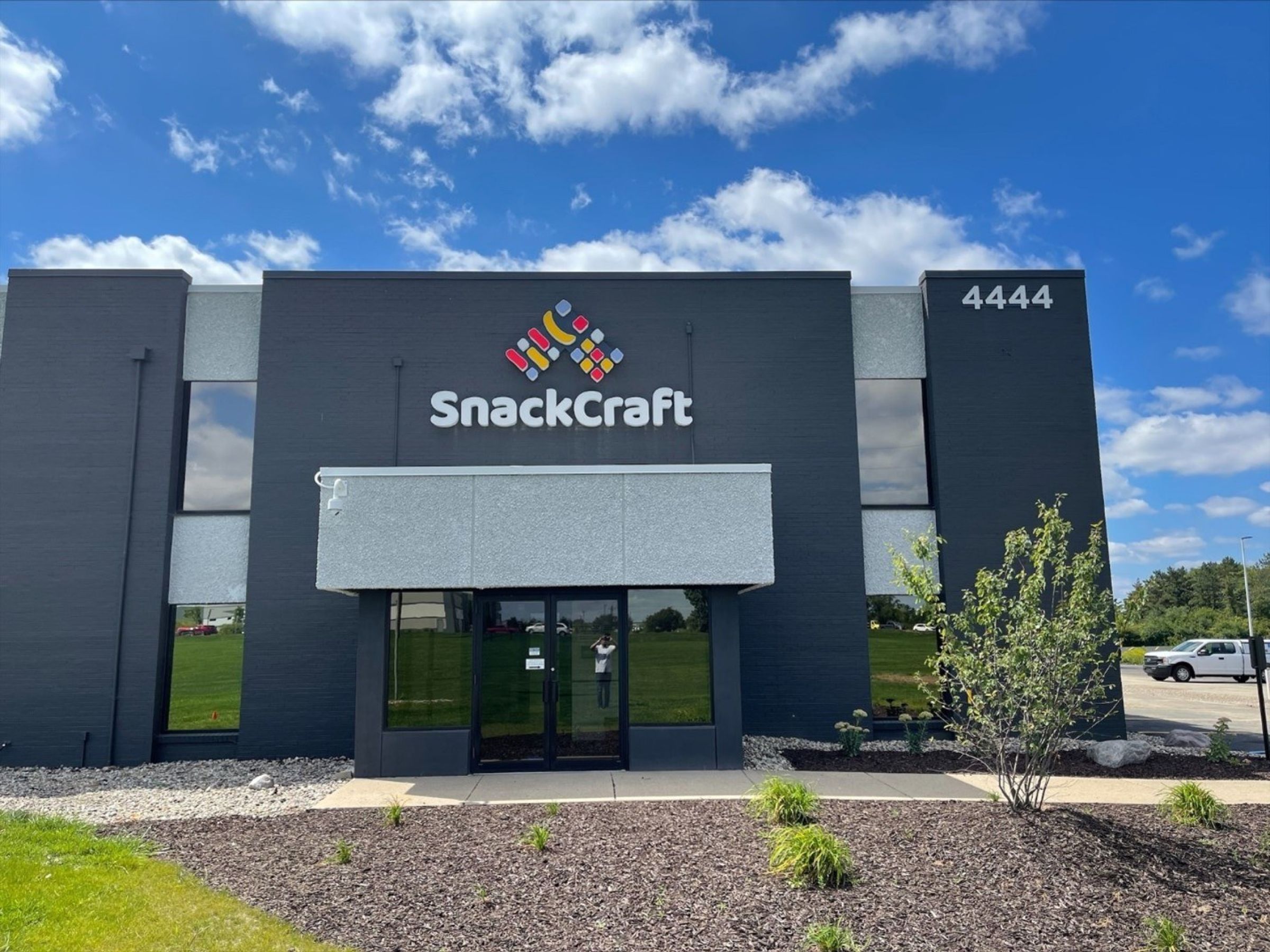 Today, The Right Place, Inc., in collaboration with the Michigan Economic Development Corporation (MEDC) and the City of Kentwood, announced that Greek-owned snack food manufacturer Unismack, SA will build its first North American manufacturing operation in the Greater Grand Rapids region with the addition of 185 new jobs and $41.7M in capital investment over the next 5 years. The US business will operate as SnackCraft, LLC.
Unismack's business in Greece includes R&D and manufacturing of high-quality, natural baked snacks which are free from allergens and artificial ingredients. First formed in 2008, their products include crackers, crisps and baked goods made of unique ingredients like lentil flour, chickpea flour, vegetable flours, various seeds and other innovative natural ingredients. Their current global market presence includes Australia, France, Germany, Italy, Japan, New Zealand, Scandinavia, South Africa, Switzerland, the United Kingdom and the United States.
"As we looked into another manufacturing location for our company, the Grand Rapids region seemed like an obvious choice," said Dimitrios Stratakis, Unismack Founder & CEO. "There is an abundance of talent and resources here in West Michigan to help us in the next phase of our journey and we're thankful to the team at The Right Place and their partners at the MEDC for their support."
The new Grand Rapids facility, led by CEO Joseph Riley, will be a co-packer/contract manufacturer of baked crackers, tortilla chips, single and twin-screw extruded snacks, and pellet snacks such as veggie chips and straws. The facility will include an innovation center to assist customers with research and development of new products to meet changing consumer tastes and demand. SnackCraft will also provide warehousing and some 3PL services for its customers.
The Right Place worked closely with Unismack to bring this new facility to the Greater Grand Rapids region rather than other out-of-state locations being considered. With the approval of a $1 million Michigan Business Development Program performance-based grant, the MEDC is supporting the expansion through the Michigan Strategic Fund. West Michigan Works! and Grand Rapids Community College will also be supporting the project with a $614,000 workforce training package.
"We're very happy we were able to assist SnackCraft in finding the perfect environment to grow their operations here in the United States," said Brent Case, Vice President of Business Attraction for The Right Place and project lead. "With the amount of talent available and the previous successes of other food and beverage companies in the area, Kentwood has created a desirable location for global companies like SnackCraft to thrive."
"We are honored SnackCraft has chosen the City of Kentwood as its first location in the United States, bringing well-paying jobs and a significant investment in our community," Kentwood Mayor Stephen Kepley said. "SnackCraft is positioned for success here with an engaged workforce and welcoming community. We are committed to supporting the company's investment and growth with our solutions-focused team and streamlined development processes."