August 3rd, 2023
The Right Place & MCDC assists Big Rapids Products, Inc. with expansion
Metal stampings supplier to add 60 jobs, invest $3 million with Big Rapids expansion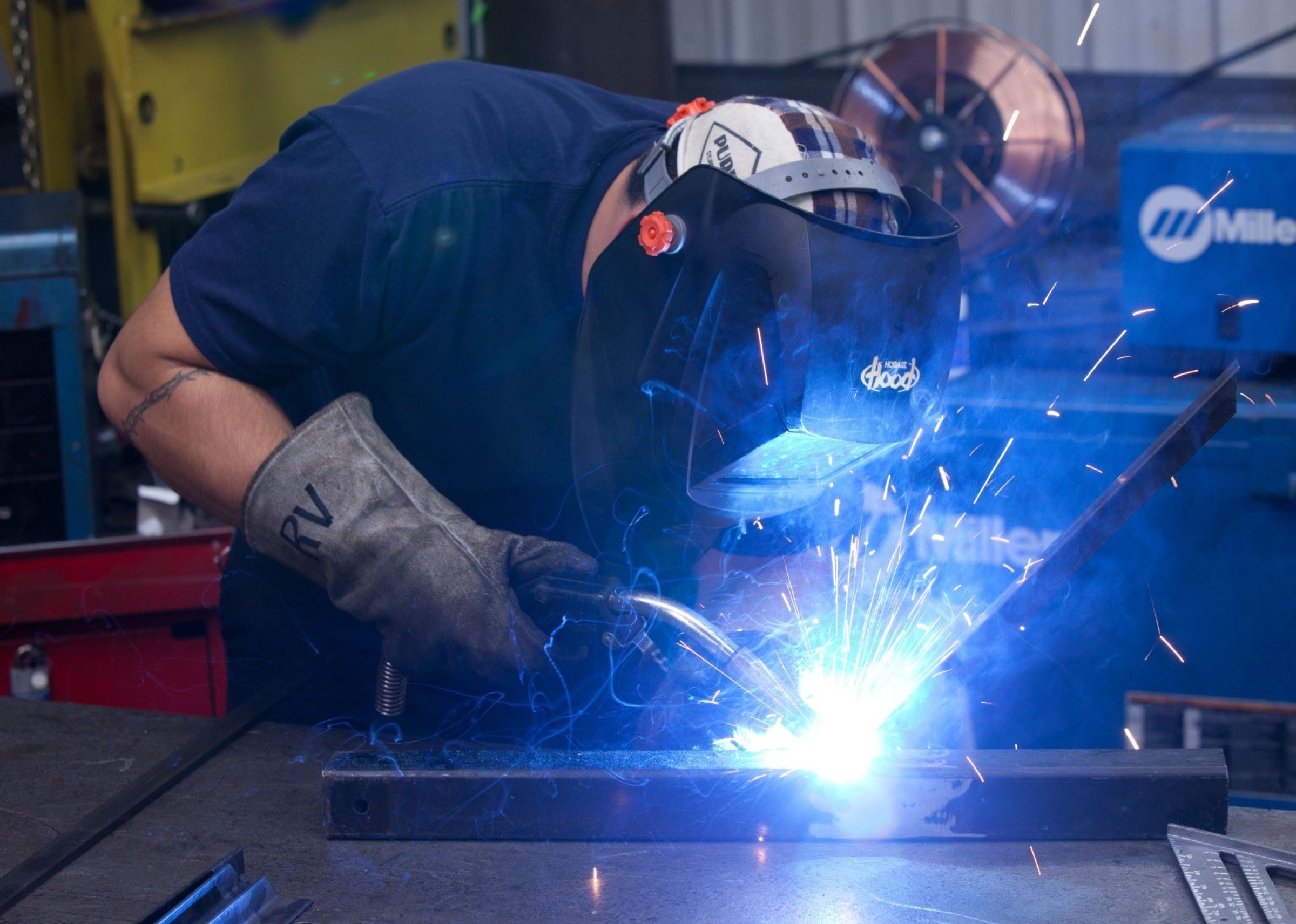 Today, The Right Place, Inc., in collaboration with the Mecosta County Economic Development Corporation (MCDC) and the Michigan Economic Development Corporation (MEDC), announced that manufacturer of metal stampings & assemblies, Big Rapids Products, will be expanding. They plan to build an additional 70,000-square-foot facility at their current location at 525 Dekraft Ave. in Big Rapids. The expansion will add 60 jobs and $3 million in capital investment to support demand from new customers and markets.
Big Rapids Products is a supplier of metal stampings and assemblies with three facilities in Big Rapids, Michigan and two facilities in Mt. Sterling, Kentucky. They specialize in all applications of stainless steel, from exhaust systems to decorative bright trim, wheel claddings, and appliance parts. Big Rapids Products also supplies welded assemblies, e-coated parts, painted parts, powder-coated parts, or any type of plated part by using their extensive supply base for these processes. The expansion at their Dekraft Ave. location will be used for warehouse and shipping. The expansion will allow them to add more manufacturing at their Maple and Bronson Street locations, as well.
"Big Rapids Products wants to thank the MEDC, The Right Place, and MCDC for their support for the state and local incentive packages," said Josh Siple, Vice President of Operations at Big Rapids Products. "With the robust talent pool and business-friendly climate, Big Rapids Products is very excited for the continuous growth at our Michigan facility."
The Mecosta County Development Corporation, powered by The Right Place, worked closely with the MEDC to ensure the company continued its growth in the region rather than out-of-state locations. With the approval of a Michigan Business Development Program (MBDP) grant, the MEDC is supporting the expansion through the Michigan Strategic Fund. The City of Big Rapids is also planning to support the expansion with a tax abatement.
"We are thrilled by Big Rapids Products' decision to remain and grow in their namesake city," said Kelly Wawsczyk, Executive Director of the Mecosta County Development Corporation. "Their $3 million investment is sure to make an impact and will help us become a more prosperous community. We're happy that the MCDC and The Right Place could help them in their journey, and we look forward to seeing them grow."
"It is great that Big Rapids Products has chosen to expand in their hometown, and we are delighted by the added employment for the Big Rapids area," said the Mayor of Big Rapids, Fred Guenther. "The City of Big Rapids will do whatever we can to help business and industry grow."