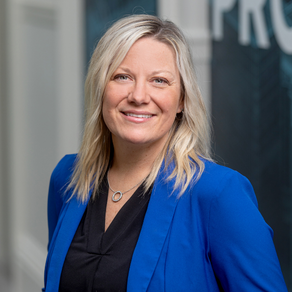 Kelly Wawsczyk
Executive Director, Mecosta County Development Corporation
Kelly serves as the Executive Director for the Mecosta County Development Corporation. In this role, she leads the promotion of economic development in Mecosta County through the attraction, retention, and expansion of business and industry.
Kelly has a vast knowledge of community development and has volunteered on many committees including serving as the Chair of the Leadership team on the White Cloud Revitalization Committee, and holding a seat on the Newaygo County Economic Development Advisory Committee. She also assisted the Headway Coalition of Newaygo County as the Project Assistant, bringing together twelve community sectors, collecting and compiling data, presenting to key stakeholders, and providing support with ongoing initiatives.
Education:
Penn Foster Distance Learning
Top 5 StrengthFinders: Positivity, Strategic, Relator, Developer and Includer
Community Involvement:
Vice President/Marketing Chair, Newaygo County Tourism Council
Search and Rescue, Newaygo County Emergency Preparedness
United Way Newaygo County
Planning Commission, Merrill Township Offices
Polar Plunge Special Olympics, Mecosta/Osceola County
Boy Scouts Den Leader
Girls Basketball Coach, Grade 3-6
American Cancer Society
Past Work Involvement Committees:
Scriber in Command Center/Emergency Preparedness Team, Spectrum Health Gerber Memorial
Quality Improvement Team, District Health Department #10
Fundraising for The Wildlife Center at Legends Ranch
View Mecosta County's webpage here.