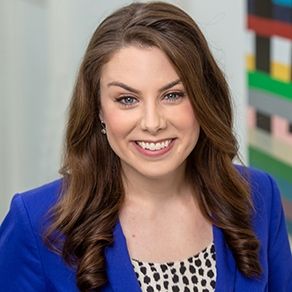 Rachel Gray
Executive Director, Hello West Michigan
Rachel serves as Executive Director for Hello West Michigan, a talent attraction and retention organization promoting West Michigan as a great place to live and work. The organization, which helps member companies increase their rate of success in recruiting top talent, is the first organization of its kind in the country. Hello West Michigan is a strategic partner of The Right Place and co-located in their office.
Past Experience
Rachel previously served in the role of Hello West Michigan's Program Manager for six years. Prior to joining the organization, she handled the marketing for Aquinas College Career and Counseling Services and worked at Celebration! Cinema as a marketing intern.
Community Involvement and Recognition

Leads the Back To Michigan Coalition
Serves on the Infrastructure and Place workgroup of Governor Whitmer's Growing Michigan Together Council
Named one of Corp! Magazine's Most Valuable Millennials in 2015
Grand Rapids Business Journal 40 Under 40 recipient
Young Non-Profit Professionals of GR Good to Great Award 2023 Finalist
Outside the office, Rachel's work with students includes guest lecturing for resume workshops and teaching dining etiquette.
Education

Bachelor of Science, Business Administration, Marketing Concentration, Communications Minor | Aquinas College