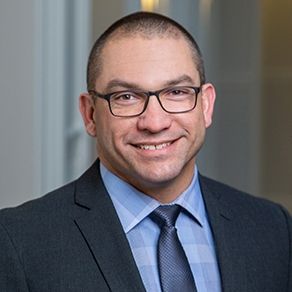 Travis Alden
Senior Director, Community Development
In his role as Senior Director, Community Development, Travis is focused on transformational place-based development projects and initiatives throughout the West Michigan region. Specializing in rural community development, his work focuses on pillars such as smart growth planning, infrastructure & transportation, community leadership & engagement, placemaking, transformational site redevelopment and more. Travis serves as a catalyst to help West Michigan's communities realize their fullest potential.
Past Experience
In his initial role at The Right Place, Travis served as Director of Business Development by heading up our Rural Partners team providing direct economic development service to Ionia and Montcalm Counties. Prior to joining The Right Place team in 2019, Travis served as the President of the Barry County Chamber of Commerce and Economic Development Alliance. Combined with his background as Community Development Director for the City of Tipton, Iowa and two executive roles in Manistee, Travis came to The Right Place with more than ten years of economic development experience.
Education

Bachelor of Science, Communications | Grand Valley State University
Awards, Certifications and Community Involvement
Board Member, Thornapple Area Enrichment Foundation, 2021-present
Hastings Rotary Club | Member (2016-current)
'Citizens For A TK Strong Future' Thornapple-Kellogg Schools Bond Campaign | Co-Chair (2019)
Thornapple-Kellogg Schools Odyssey of the Mind Coach and World Finalist (2018 & 2019)
Manistee Area Businessperson Of The Year (2014)
Manistee Area Small Business Of The Year | Vogue Theater (2015)
Director, Hardacre Film & Cinema Festival | Tipton, Iowa (2007 & 2008)
Notable Projects
Spearheaded a wholistic, collaborative initiative to completely revamp the organization's rural partnership model, resulting in all five existing partner counties re-engaging with The Right Place (three counties increasing from a part-time to full-time partnership) and two additional counties entering partnerships for the first time
Spearheaded the successful revitalization, opening and operation of the Historic Vogue Theatre of Manistee
Led the revitalization of the Barry County Brownfield Redevelopment Authority and a successful federal EPA Brownfield Assessment Grant for the county
Integrated key workforce and community development initiatives into the Barry County Economic Development Alliance scope of work, including:

A manufacturing training program for high school students (resulting in a nearly 100% placement rate)
Steering conversations around housing in the community and partnering on multiple housing development attraction projects. 100+ multi-family units slated for 2020-2021 completion as a result.