The Right Place's 2022 Economic Outlook
Join The Right Place for one of the most anticipated economic forecast events in our community. The 25th annual Economic Outlook will provide critical perspective to what may lie ahead so you can prepare yourself for success.
Did you miss The Right Place's Economic Outlook for 2022? You still have the option of purchasing the video recording here.



The Right Place meets with hundreds of local businesses annually and is an organization with its finger on the pulse of the business community. Randy Thelen, President and CEO of The Right Place, will share these timely insights, along with a look ahead to the opportunities and challenges facing our region.
Don Grimes, Regional Economic Specialist at The University of Michigan, will review regional, state and national industry trends as they relate to West Michigan, providing employment projections and an overall economic forecast for our area.
Thank you to our sponsors!

Elite Conference Sponsor




Premier Sponsor


Event Sponsor
Supporting Sponsor



Virtual Venue Sponsor

Questions? Contact us for more information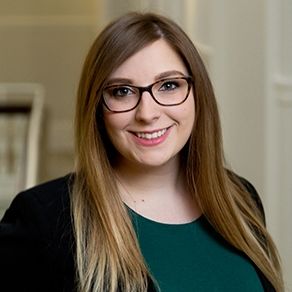 Jillian Elliott
Manager of Conferences and Events
Jillian is the Manager of Conferences and Events. In her role, she leads the planning and management of events for The Right Place and The Center-West.

Full Bio