Intern Connect 2021
West Michigan Intern Connect is Hello West Michigan's professional development conference designed to help you make the most of your summer internship experience.
Past Event
Registration
Tickets: $25/person

Companies & Colleges: You have the opportunity to sponsor your interns to attend this conference. Contact Jessica Kuster at 616-301-8210 for more information.
registration closed
West Michigan Intern Connect is a professional development conference hosted by strategic partner of The Right Place, Hello West Michigan, designed to help you make the most of your summer internship experience.
Learn about employers in the area. Because establishing a network is important.
Connect with interns from other companies. Because you can always have more friends.
Tackle career transitions as a young professional. Because #adulting is hard.


On Wednesday, June 23, 2020, Hello West Michigan is taking Intern Connect virtual. Grab your laptop and a notebook and join them online for an event focused on developing essential skills. This event is open to ALL current and prospective interns, regardless of company or geographic location.
2021 Virtual Sessions Include:
Working With Your Managers
Networking 2.0 | Relationship Building
Young Professional Panel: Real Talk on Adulting

Bonus: Included with your registration, you will unlock a series of exclusive events throughout the summer months. From July-August, there will be a series of virtual connection events focused on networking with business professionals. This is your chance to continue building your professional network, meet other interns, and get to know more about the West Michigan area.
Questions? Contact us today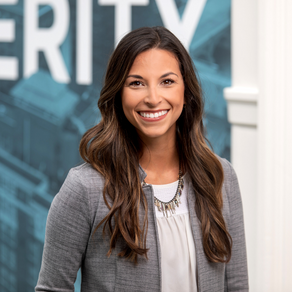 Jessica Kuster
Program Manager, Hello West Michigan
Jessica serves as the Program Manager for Hello West Michigan, where she oversees the internship and candidate connection programs, marketing and communication needs, and facilitates member orientation and training programs.

Full Bio