19th Annual Midwest Supply Chain Management Conference
This is a comprehensive supply chain management education and networking event focused on operations & logistics, growth & innovation, future perspectives and leadership & development.
Location
L.V. Eberhard Center - Grand Valley State University
Register now

If there is anything the year 2021 has shown the public, it is how vital the supply chain is in our everyday lives. Now more than ever, industry professionals need to come together to discuss the strategies, practices and processes that may be improving or hindering their organization.
This year's conference will include leaders from the industry, consulting firms and academia who will share new ideas in the areas of:
Operations & Logistics
Growth & Innovation
Leadership & Development
In this new age of supply chain management, collaboration is key. Leaders in the industry must prepare for what is ahead and work together to drive business value. Play your part of reinventing and refocusing the supply chain by attending the conference on March 24, 2022.
Who should attend?
The Midwest Supply Chain Management Conference is an ideal event for individuals responsible for any of the following:
Product design/engineering
Procurement/sourcing
Manufacturing/operations
Distribution/logistics
Customer demand management
Human resources
Information technology

Full Conference Sponsor


Exhibitors


Interested in Sponsoring? Check out opportunities below!
Questions? Contact Jillian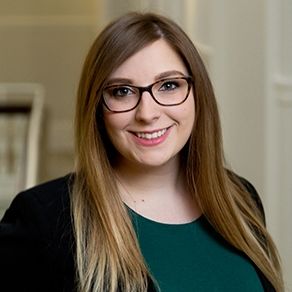 Jillian Elliott
Manager of Conferences and Events
Jillian is the Manager of Conferences and Events. In her role, she leads the planning and management of events for The Right Place and The Center-West.

Full Bio