March 22nd, 2022
2021 Annual Report
The Right Place is now ahead of pace on our strategic plan metrics for jobs, payroll, and investment.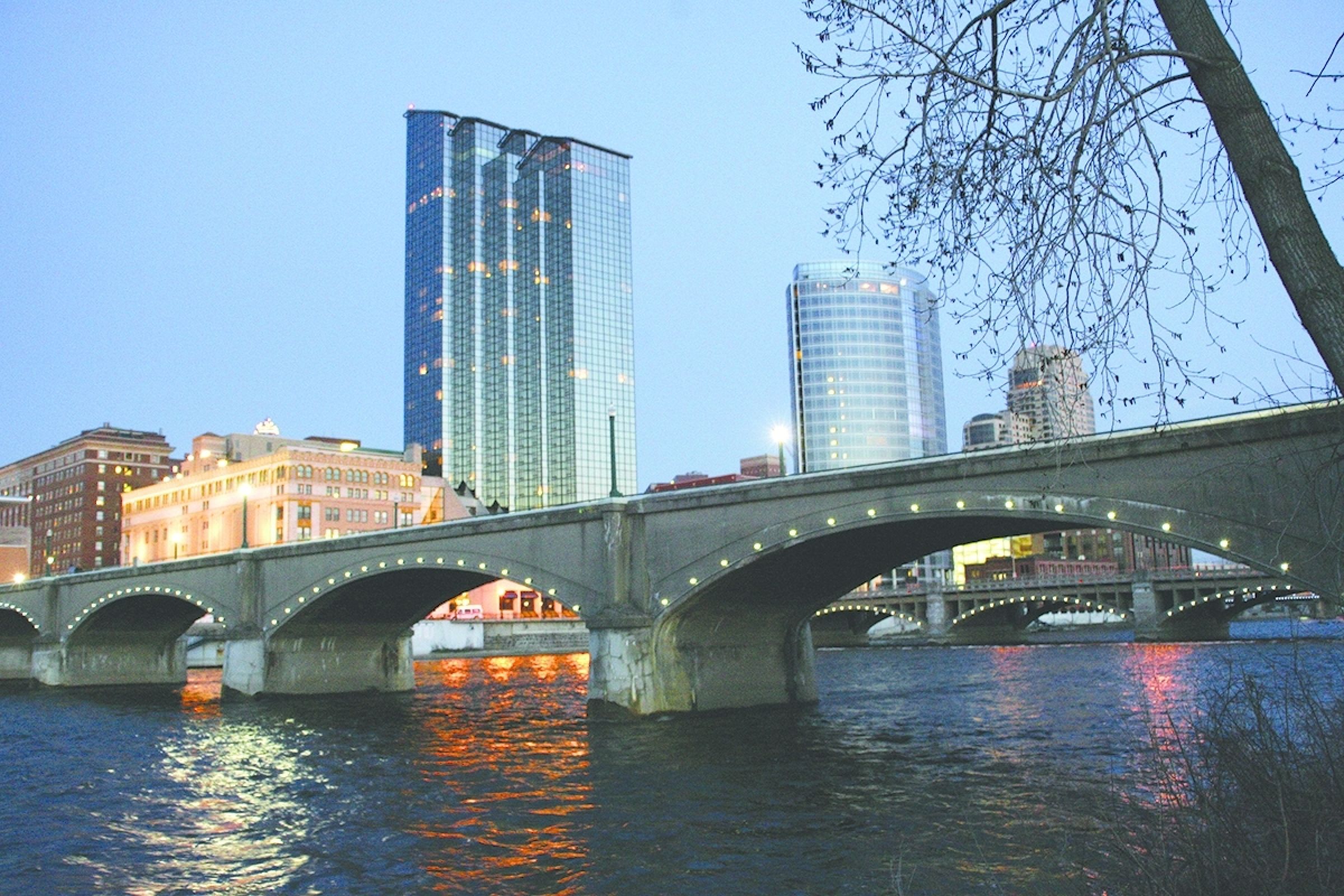 To Our Investors and Partners,
The Right Place is an organization that drives economic prosperity for all in the Greater Grand Rapids region, aspiring to be a place where everyone can achieve their highest potential. As we close the chapter on another year, it's clear our region's collaborative spirit and determination are driving us closer to our goal and propelling the community ahead.
The recession in 2020 deeply impacted many companies, setting them behind in their objectives. Yet in 2021, business leaders answered with bold decisions that are propelling our economy forward. By working hand in hand with these growing companies, The Right Place is now ahead of pace on our strategic plan metrics for jobs, payroll, and investment. With 1,541 new and retained jobs, $84 million in payroll, and $286 million in capital investment in 2021, we're on target to close out our 2020-2022 Strategic Plan strong.
The Right Place also took bold steps of its own in 2021, including welcoming a new CEO in March. We reframed our organization's strategy around three key pillars: People, Place, and Prosperity. This led to many new initiatives, including the launch of our community development department, a diverse supplier directory, collaborating to create a "transformational 12" project list for stimulus investment, the creation of a senior level talent & diversity position in our organization to tackle our region's highest priority. We gathered 100+ business and community leaders to begin crafting a technology strategy for our region. Much like our region's health sciences strategy 20 years ago, this strategy is designed to position Greater Grand Rapids as the leading technology cluster in the Midwest.
We also redoubled our business assistance efforts, meeting one-on-one with 400+ companies in 2021. From those conversations, we've learned the business community is confident in our region's future. The overwhelming majority believe our business climate is competitive, and over half are planning to expand soon. Headwinds do remain, such as supply chain disruptions, inflation, and workforce challenges, yet overall our community is optimistic about our future.
We must keep building on the momentum our region has seen this past year. This is done by engaging our entire community to create the best and boldest outcomes. We look forward to working together with you as we position our region for future growth and success in the years to come.
Sincerely,
Sean P. Welsh
2021 Chair, The Right Place, Inc.
Regional President, Western MI
PNC Bank
Randy Thelen
President & CEO
The Right Place, Inc.