August 6th, 2020
Birgit Klohs Announces Retirement from The Right Place, Inc.
Birgit Klohs, one of the most influential and successful business development strategists in Michigan, announced today that she will retire from The Right Place, Inc. on January 31, 2021.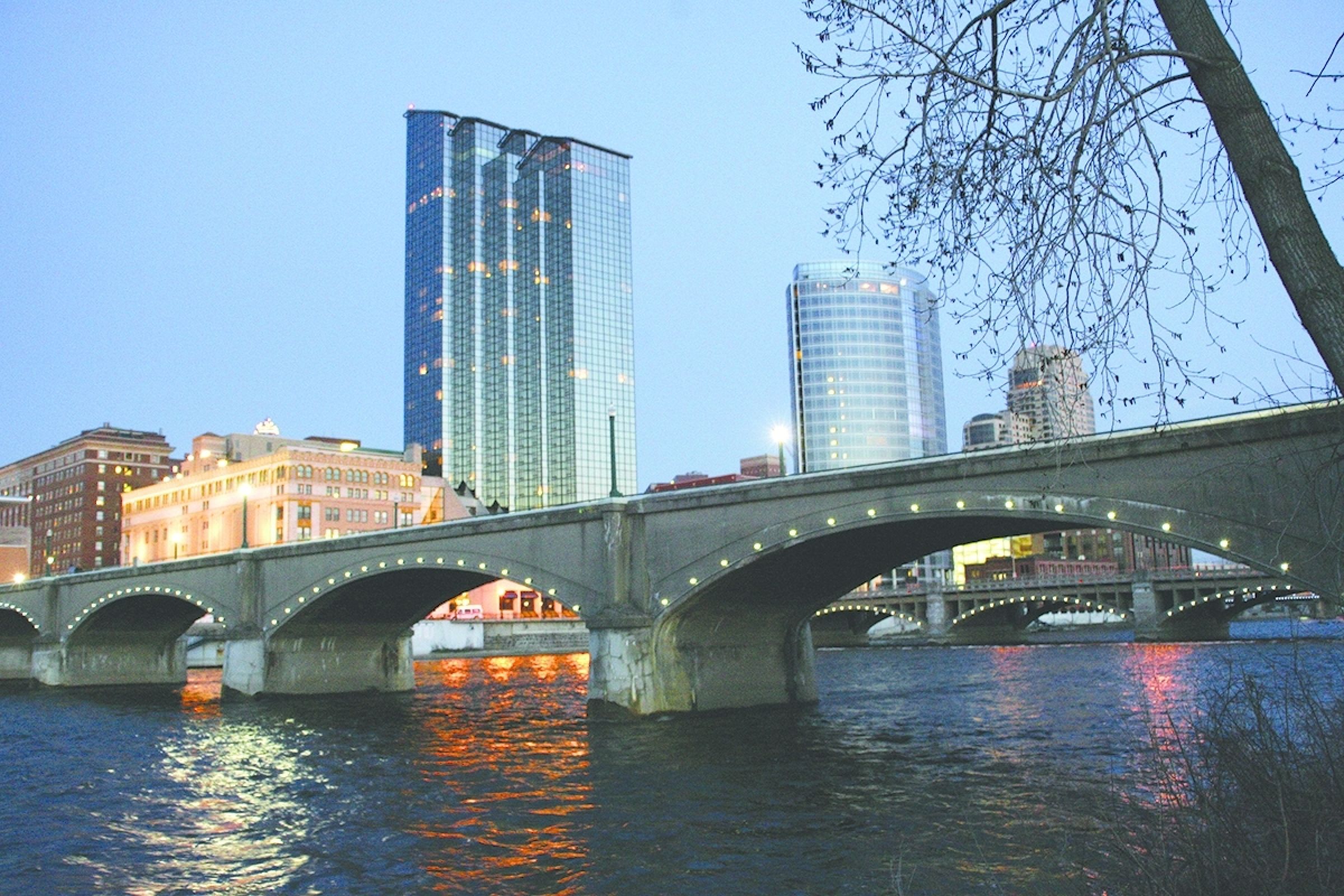 Birgit Klohs, one of the most influential and successful business development strategists in Michigan, announced today that she will retire from The Right Place, Inc. on January 31, 2021.
Klohs joined The Right Place, Inc. in 1987 as president and CEO and quickly established the Grand Rapids-based organization as the premier economic development entity in western Michigan. During her 33 years with The Right Place, Inc. the organization collaborated with state and local leaders and business executives to create more than $5 billion in economic investment in the region and generate more than 50,000 jobs.
"When my father, Jay, founded The Right Place, he imagined it would become a powerhouse organization driving economic development in West Michigan," said Dave Van Andel, chairman and CEO of the Van Andel Institute. "But we all realize now that it has exceeded all expectations. I believe Birgit's leadership has made The Right Place the premier regional economic development organization in the country. It is the envy of communities nationally and the example everyone tries to emulate. I've had the privilege of serving with Birgit on The Right Place board for many years and have watched its impact on West Michigan. I can say with assurance, my father would be very pleased with what The Right Place has accomplished. Thank you, Birgit!"
"The city of Grand Rapids would not be the beacon of business activity that it is today were it not for the passion and drive of Birgit Klohs," said Grand Rapids Mayor Rosalynn Bliss. "We are so fortunate to have had a champion like her working for us."
Klohs has worked closely with five Michigan Governors to pursue economic development opportunities around the globe during her tenure. She is credited with fostering countless public-private ventures that advanced the economic prosperity of the region.
"Birgit has truly been the North Star of economic investment in West Michigan," said Windquest Group president and co-founder, Dick DeVos. "When you combine her economic development
work with her work as a part of Grand Action and see what is now one of the most vibrant downtowns anywhere, it's easy to understand the dramatic impact she has had. She has strategically guided us to a stronger and more prosperous future in Michigan by turning economic ideas into people-centered reality."
Her commitment to the region was not limited to The Right Place. Klohs also chaired or served on numerous boards over the past three decades including Grand Action, the Gerald R. Ford Airport Authority, the Michigan Economic Development Corporation Board, the International Crossing Authority and as chair of the Western Michigan University Board of Trustees, her alma mater.
"Birgit embodies forward thinking community leadership," said Wayman Britt, Kent County Administrator. "In addition to her economic development efforts at The Right Place, Inc., she also has provided her time and insight with countless organizations with the goal of improving the overall quality of life for the region."
The Michigan State University College of Human Medicine is among the highly visible projects that Klohs helped to bring to Grand Rapids. The project was the result of extraordinary collaboration with the university, local and state leaders, healthcare agencies and local business executives.
"Our region's emergence as a leader in bio-medical research, scientific education and healthcare services could not have happened without Birgit's relentless drive," said Tina Freese-Decker, Spectrum Health CEO. "She merged vision, opportunity and passion to change the economic future of the city."
For Klohs, cultivating economic investment in the region has brought fulfillment and a deeper appreciation for the leaders in our business community.
"None of our economic success would have been possible without the passion and vision of our business community and government leaders," said Klohs. "I consider it a great privilege to have had the opportunity to work with hundreds of dedicated people to build a prosperous future for decades to come. But more than that, my love for this community and this organization made this decision the most difficult I've ever made. It is equal to how I felt when I left my parents at the Frankfurt airport, never to return to Germany except to visit."
In addition to all of the success The Right Place has achieved, the organization has also grown beyond economic development and recruitment. It has addressed many of the challenges that businesses and the community have faced. Klohs was instrumental in the creation of the Michigan Manufacturing Technology Center. She led the formation of a strategic partnership with Hello West Michigan, the first employer-driven relocation and job information center in the nation. And most recently, the New Community Transformation Fund was created to uplift communities of color through capital investment.
"I've known Birgit for over 20 years," said Skot Welch, principal, Global Bridgebuilders and general partner for the New Community Transformation Fund. "Her willingness to serve as a catalyst for this fund is critical and also speaks to her leadership, commitment and vision for the community. She's always been such a critical part of West Michigan business success. But more important, her involvement speaks to the fact that she really wants to see equity and opportunity in the marketplace. I truly believe this will be a lasting part of her legacy."
A nationwide search will begin immediately to find a replacement. The Right Place has engaged Korn Ferry to manage the process.
"Birgit has set an extraordinarily high-bar of performance in her role with the Right Place, Inc.," said Sean Welsh, chair of The Right Place, Inc. Board of Directors. "As a board, our responsibility will be to find someone who can build on the great economic foundation set in place by Birgit."
Klohs credits her team and community leaders with much of the organization's success.
"We have such a strong team at The Right Place, and they're responsible for so much of our success. I sincerely thank and honor them for their expertise," she said. "And the leadership in this community is second to none. The people make West Michigan what it is, and our corporate and government leaders have always been there for us.
"Finally, please know that I'm not going away or even slowing down. I will continue to be active serving this community on boards and through philanthropic efforts," Klohs concluded.