January 18th, 2017
Montcalm County receives Broadband Certification
Today, The Right Place, Inc. and the Montcalm Economic Alliance, in partnership with Connect Michigan, announced that Montcalm County is now a certified "Connected Community" under Connected Nation's Connected Community Engagement Program.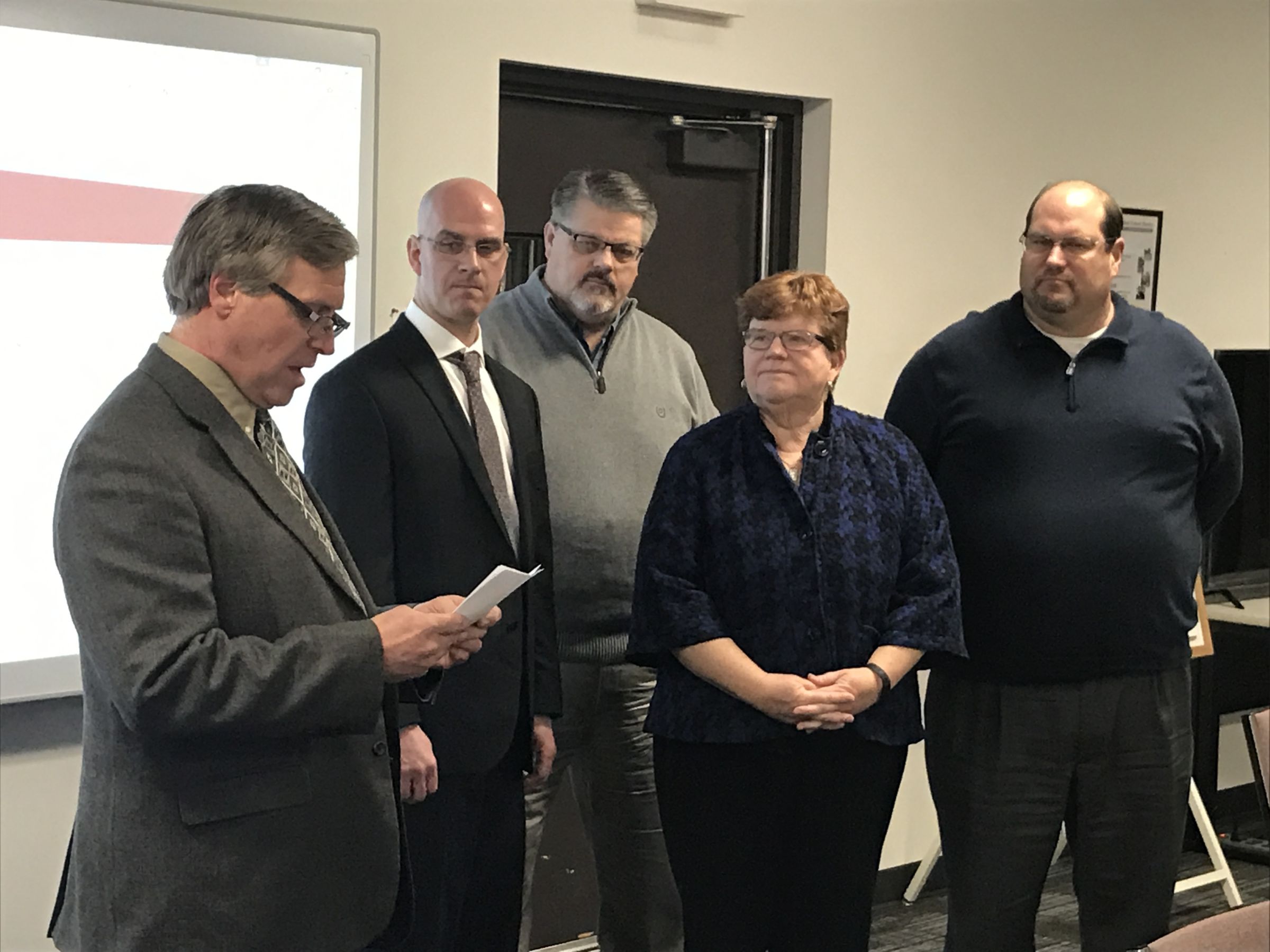 Today, The Right Place, Inc. and the Montcalm Economic Alliance, in partnership with Connect Michigan, announced that Montcalm County is now a certified "Connected Community" under Connected Nation'sConnected Community Engagement Program.
Today, Connect Michigan presented Montcalm County's certification and its Technology Action Plan to the Montcalm County Economic Alliance. The release of this plan follows months of extensive analysis of the community's broadband and technology standing and understanding its technology goals. The Technology Action Plan gives step-by-step action items to ensure Montcalm County reaches those technology goals.
The Right Place, and other economic development colleagues in West Michigan have been collaborating for over a year with Connect Michigan and its "Connected Community" program to complete broadband connectivity and quality assessments for each of the 13 counties in the region. The effort is tied to a larger initiative currently led by Connect Michigan, in partnership with the Michigan Public Service Commission, to ensure that all Michiganders have access to fast, reliable broadband. Connect Michigan's mission is to increase high-speed internet access, adoption, and use to diversify the economy and ensure Michigan's competitiveness in the connected global economy of the 21st century.
As a participant in the partnership, and early adopter, today, Montcalm County joins more than 50 communities throughout the Great Lakes State that are engaged in the Connected program.
"Receiving the Connected Community Award secures Montcalm County's spot in the community and economic development arenas," said Rob Spohr, Montcalm County Economic Alliance President. "Broadband access, adoption and use has been vitally important to our strategy to continue to move soundly into the future."
Early adopters and partners of the Connect Michigan initiative recognized the benefits of having such assessments completed in rural areas of West Michigan. However, it was not until the West Michigan Regional Prosperity Alliance in 2015 provided funding to support a region-wide assessment that the effort expanded to the entire 13-county West Michigan region.
"The reason is simple. Without fast, reliable broadband access, West Michigan businesses cannot compete and will be left behind," said Rick Chapla, Vice President, Strategic Initiatives for The Right Place. "We know that we need to make improvements in West Michigan's broadband infrastructure, but the question is where and how. These Technology Action Plans answer those questions."
About the Technology Action Plan
The Montcalm County Technology Action Plan sets general, community-wide broadband connectivity goals to work toward that will support and further enhance economic development and residential quality of life. The County's top goals from the new plan include:
Establishing a small Broadband Work Team to Manage the Action Plan and Address Future Broadband-related Concerns
Working with local municipalities (especially more rural townships) and broadband providers to improve broadband access
Expanding community literacy programs to include digital literacy training
Assessing needs for additional public computer centers
Developing and identify a broadband training and awareness program for small and medium businesses
Improving the online presence of government
The plan encompasses support for future broadband expansion and programs that will ensure the community maintains widespread Internet access, adoption, and use, and continues to advance its technology standing in the digital economy.
How Fast Is Fast Enough?
According to Connect Michigan's 2015 Final Grant Report, 2014 surveys revealed that 75% of Michiganders have adopted broadband at home, and 80% of businesses in the state utilize broadband. Yet, 1.9 million adults and 43,000 businesses statewide are still without broadband, affecting Michigan's continued economic growth.
Additionally, The Federal Communications Commission (FCC) recently raised the bar by announcing its new "advanced broadband" benchmark at 25 Mbps download/3 Mbps upload, ignited a renewed urgency to both meet and exceed those speeds in order to solidify Michigan's stance on the cutting-edge interconnected economy. In setting this new goal, the FCC reported that 17 percent of the U.S. population did not have access to 25 Mbps/3 Mbps broadband. The FCC also found that over 50 percent of rural Americans did have not access to 25 Mbps down/3 Mbps up connectivity.
Broadband availability in Michigan follows a similar pattern. According to the most recent Connect Michigan data, 88.21% of households in Michigan have access to 25 Mbps download/3 Mbps upload broadband networks. However, 456,452 households continue to be marginalized with broadband speeds below this national benchmark. The vast majority of the areas in Michigan without access are located in rural regions of the state.