November 21st, 2023
Being an Intern at The Right Place
Elise Rapeyko, our Marketing & Communications Intern for Summer and Fall of 2023, shares her experience of what it was like to intern at The Right Place.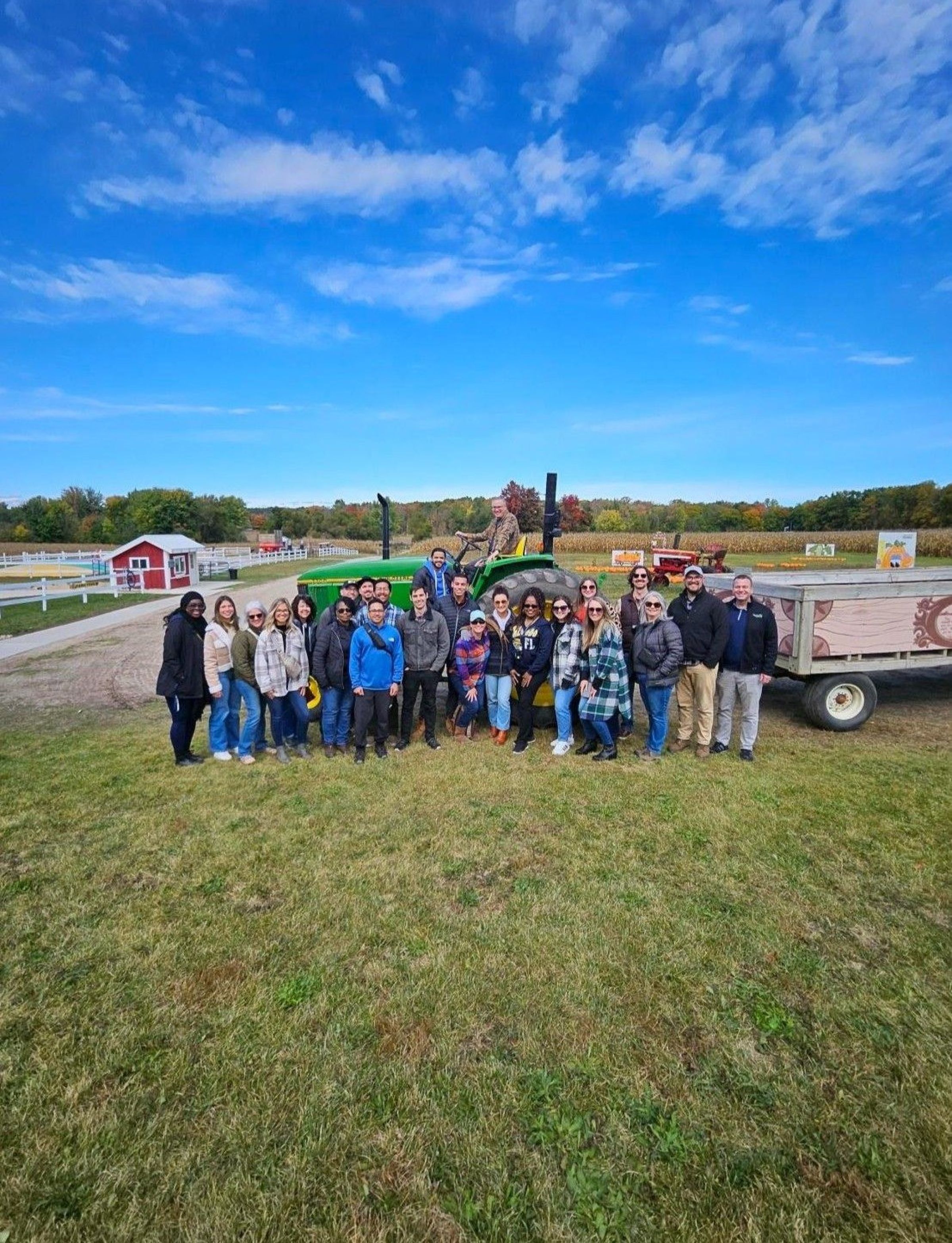 Written by Elise Rapeyko, Marketing & Communications Intern, Summer & Fall 2023
A Glimpse into the Real World
An internship is a perfect opportunity for emerging young professionals to gain not only experience of what their career may hold but also expose themselves to real-world work environments. Almost every employer out of school requires a potential candidate to have some sort of experience in whatever industry they choose, and an internship is a safe transition from an educational setting to that of a genuine professional one. Internships give young professionals an opportunity to understand what they like or don't like in a workplace and career, allowing them to decide what they would want in a future position.
The Right Place Internship
At The Right Place, Inc. (RPI), I have worked as a Marketing and Communications intern and have learned an immense number of skills that I would not have learned through school otherwise. Being an economic development agency, RPI has a vast array of clients and industries that they partner with which has allowed me to widen my knowledge of advanced manufacturing, technology, health sciences, and so much more.
Going into this job, I had no idea what the basis of economic development was but by the end of my first week, the team was able to provide me with the materials I needed to better understand RPI as an organization and all the incredible things they have done and continue to do for the Greater Grand Rapids region. It was clear from the start that RPI prepares their interns well for their role with the use of their onboarding process.
Being an intern, entering an office filled with full-time professional employees with years of experience is intimidating to say the least, but there was never a time I felt like I was treated less than for being an intern. From day one, every one of the staff is eager to get to know you and help you succeed and from there, great connections were built. RPI is an incredibly encouraging environment where everyone pushes you to grow and learn. To further add to the intern experience, the team schedules "deep dive meetings" with each of the departments at RPI so that the interns can learn about the work being done within each department, not just the one you were hired into.
Additionally, the organization is passionate about offering tools and opportunities for professional development outside of the academic setting. As an intern, I was invited to several company events and networking opportunities, which introduced me to not only the 40+ talented team members but also to a tremendous amount of their networks. I took part in professional development meetings and training that helped me build up my technical and soft skills. I also learned more about how to work effectively with my strengths and weaknesses.
Being a Part of the Marketing Team
As soon as I entered my interview, I was introduced to four remarkable professionals: The Right Place Marketing team. I had never been interviewed by several people at once but the individuals in that room quickly calmed my nerves. I knew that this team had an incredible relationship and working dynamic from just a short 45-minute conversation, and I was thrilled at the opportunity of working with them. They made sure that I was aware of what my responsibilities were and what the internship would entail, leaving me with confidence and no confusion. Once I received the offer, I was jumping up and down in my school's library, ready to get to work.
My internship immersed me in the world of marketing, social media, and public relations. I was able to learn more about social media content creation and scheduling, email marketing, graphic design, media relations, and the list goes on. While my education at Grand Valley State University prepared me well for the role, there were several situational aspects I would not be able to learn from my curriculum that I performed in my role as an intern.
While there were distinct tasks and responsibilities that were assigned by my supervisor, she also greatly encouraged me to do work on my own and find tasks I wanted to pursue that didn't necessarily fall under the work she assigned me. Because of this, I was able to pitch the idea of reinstating the company's Instagram and create an entire research and campaign proposal that resulted in a rebranded company Instagram that has been doing well thus far.
I was also a part of the weekly marketing team meeting, which allowed me to feel like I was a true member of the team that I had not experienced elsewhere before.
During my time at The Right Place, there have been various projects that I've been able to work on and lead, such as a staff ambassador program that organized all the staff for our biggest event in history – Tech Week Grand Rapids – and four different social media kits that staff used to promote some of RPI's most successful events.
In all, my time as The Right Place's marketing and communications intern has introduced several new perspectives that have allowed me to sharpen some of my skills while also obtaining completely new genuine experiences that will be beneficial for me as I enter my professional career.
As I Leave The Right Place
As my internship comes to an end, I have so many memories and experiences that I will reflect on as I move forward in my career. The Right Place has been an incredible organization to intern for and learn from. The employees—who make the organization what it is—have shown me what a healthy, fun, and encouraging work culture looks like. While I have learned a lot of tactical skills that apply to any future work I do, I will leave this internship with standards of how an organization runs—with true care, consistent calls for improvement, and best intentions for the work they do for the benefit of the community, internally and externally.
Become an Intern at The Right Place
Gain new knowledge, hands-on experience, and confidence while building up your network with peers and working professionals.
Learn More
About Elise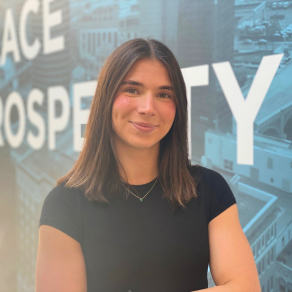 Elise Rapeyko
Marketing & Communications Intern
As the marketing intern, Elise assists the marketing and communications team of the Right Place with social media, public relations, and events.
Full Bio