August 7th, 2023
Fostering Innovation: Thriving Tech Partnerships in West Michigan
Exciting times ahead for tech companies in the Greater Grand Rapids region.

Written by Jen Wangler, Vice President of Technology
Earlier this year, I had the privilege of spending time at The Midwest House during SXSW in Austin, Texas. There, I had the opportunity to connect with technologists, founders, and venture capitalists from all over Michigan. We discussed our shared vision for West Michigan as a hub for scouting tech businesses and talent. While our investments in cutting-edge research like BAMF Health and development facilities like the Van Andel Research Institute have propelled West Michigan to the forefront of advancements, I believe it's our unwavering sense of camaraderie that truly sets us apart.

Network of Partnerships
Knowledge spillover is an everyday occurrence with leaders in our community effortlessly exchanging ideas, tinkering together to craft innovative solutions that will shape our future. Here, technologists find themselves as part of a greater whole, contributing to the city's growth while forging their own path towards success.
Twisthink & DIG
Exciting new partnerships are emerging within our region. One such collaboration is between Grand Rapids headquartered Twisthink and Digital Industry Group (DIG). "Together, we have created a groundbreaking UX Assessment offering, aimed at providing exceptional value to organizations." says Vice President of Brand and Business Development at Twisthink, Taryn Kutches. "This comprehensive assessment delves deep into the user experience of products and services, helping businesses identify opportunities for improvement and optimization."
Info about the offering can be found here:https://twisthink.com/ux-assessment.
DISHER & SpinDance
Earlier this year Holland area-based companies DISHER and SpinDance combined their team's skills and expertise to offer end-to-end solutions that advance organizations to new heights. DISHER and SpinDance each have unique engineering skillsets as independent organizations, but together, they can provide a holistic team approach to their customers' design needs.
"As developer partners, we view it as one plus one is greater than two because the benefits to the customer are greater, like quicker time to market, lower development costs, and leveraged industry and technology expertise." says Tod Grams, Business Development Partner at DISHER. "We have a lot of respect for SpinDance, and it's easy for us to complement their services with our services to provide one single solution that our customers can really value and appreciate."
Join the Movement
Let's come together to celebrate and promote the immense potential that West Michigan holds in shaping our collective future. If you would like to join us on this exciting journey and be part of a community of tech leaders, growing your technology product or service in West Michigan, or looking for local partners, set up a one-on-one with me and I'd be happy to help make some connections! For more information, email me at wanglerj@rightplace.org.
Let's meet! Contact Jen.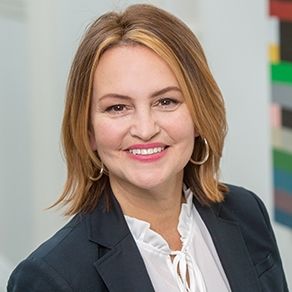 Jennifer Wangler
Vice President, Technology | Director, Technology Council of West Michigan
Jennifer provides retention and expansion assistance to Right Place clients in Kent County and site location assistance to national and international IT and tech companies. She also serves as the Director for the Technology Council of West Michigan.

Full Bio