July 27th, 2023
Grand Rapids Named a Top City for Tech Talent Growth, Ranking #7 on CBRE's Annual List of Up-and-Coming Tech Markets
The metro's local tech employment has grown by 28% in the past five years (3rd highest of emerging markets) and its tech talent wages have increased by 20% (9th highest). This is the first time Grand Rapids has reappeared on the report since 2019.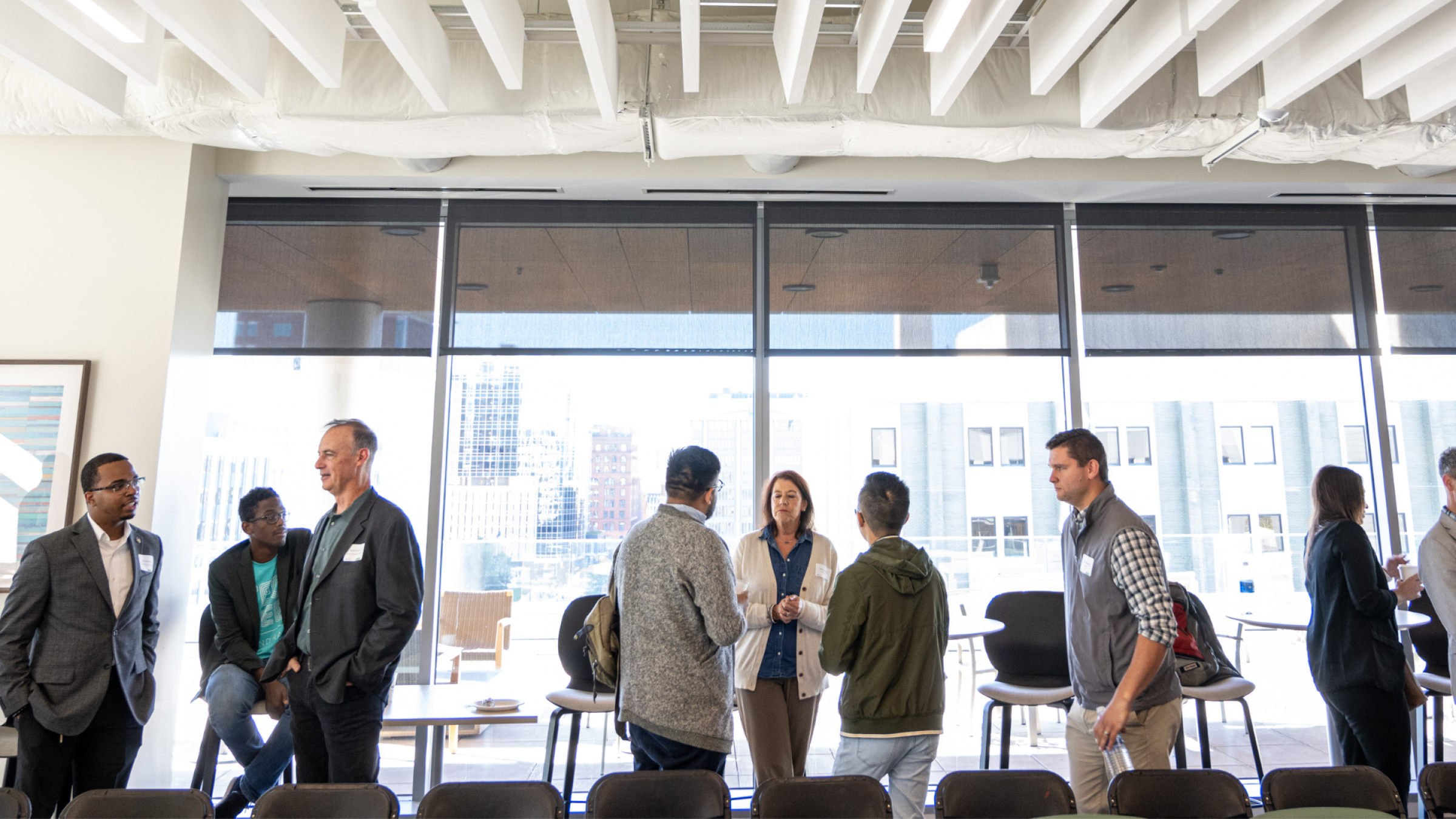 Grand Rapids ranks #7 on CBRE's list of up-and-coming North American tech-talent markets in the annual Scoring Tech Talent report, which ranks 75 U.S. and Canadian markets according to their ability to attract and grow tech talent. Grand Rapid's local tech employment has grown by 28% in the past five years and its tech talent wages have increased by 20%.
The report identifies emerging tech hubs in most regions of North America, from Huntsville in the Southeast to Providence in the Northeast to Albuquerque in the West. Canada landed three cities on the list.
"Grand Rapids is emerging as a hub for tech talent in Michigan and across the Great Lakes area. Organizations like The Right Place and the West Michigan Center for Arts and Technology, along with the region's concentrated population growth and the pipeline of graduates from area colleges, are contributing to the industry's rise locally," said Nate Scherpenisse, a First Vice President in CBRE's Grand Rapids office.
"As demand grows for tech talent in sectors like cybersecurity, artificial intelligence and machine learning, local public-private partnerships and initiatives are dedicated to attracting workers and companies over the next decade to make Grand Rapids a leading Midwest tech hub," he added.
"It's no surprise to me that Grand Rapids is on this list," said Jen Wangler, Vice President of Technology at The Right Place. "In September 2022 we launched a strategy to grow the Greater Grand Rapids region into a major tech hub of the Midwest. Over the next 10 years, we aim to grow our tech sector to 10% of regional employment and add 20,000 tech jobs. It's nice to see confirmation that our region is on the right track."

These up-and-coming markets are separate from the 50 larger tech markets that CBRE's report ranks in its Tech Talent Scorecard. In contrast, the 'next 25' markets are ranked by a narrower set of criteria than the top 50, including tech talent supply, wages, tech talent concentration, recent tech talent growth rates and their outlook.
Nationally, tech talent job growth of 7.3% in the year ended in May 2022 exceeded the pace of non-tech job growth (5%) in that span. However, many technology companies have announced layoffs this year, with roughly 25% of those cuts affecting tech talent professions and the rest affecting non-tech roles at tech companies. This pullback by tech companies creates an opportunity for non-tech companies, which collectively already employ 59% of U.S. tech talent, to hire more.
"The labor market for tech talent is still very competitive, even amid a slower economy and layoffs, however it's loosened enough to create hiring opportunities for non-tech companies," said Colin Yasukochi, Executive Director of CBRE's Tech Insights Center in San Francisco. "As tech talent gets redistributed across other industries, our economy becomes more digital and that could spur new growth for the tech industry. Artificial intelligence has seen a surge in venture capital funding, a positive indicator for the future growth of tech."
The leaderboard of the 'next 25' markets is filled with markets that posted double-digit growth in tech jobs since 2017.
Grand Rapids also stood out in the report in other key areas:
This is the first time Grand Rapids has reappeared on the report since 2019.
It's the third highest in total tech growth (28%) in the past five years among emerging markets, and its total tech talent employment of 17,200 in 2022 was the eleventh largest of that group.
Grand Rapids is the ninth highest in total tech wage growth (20%) and had an average tech wage of $82,021 in 2022.
Its average software developer wage of $78,991 has grown by 8.9% since 2017.
Grand Rapids generated 823 tech talent degree graduates in 2021.
To download the full report, click here.