October 8th, 2020
The Right Place, Inc. named Corp! 2020 Salute to Diversity Award winner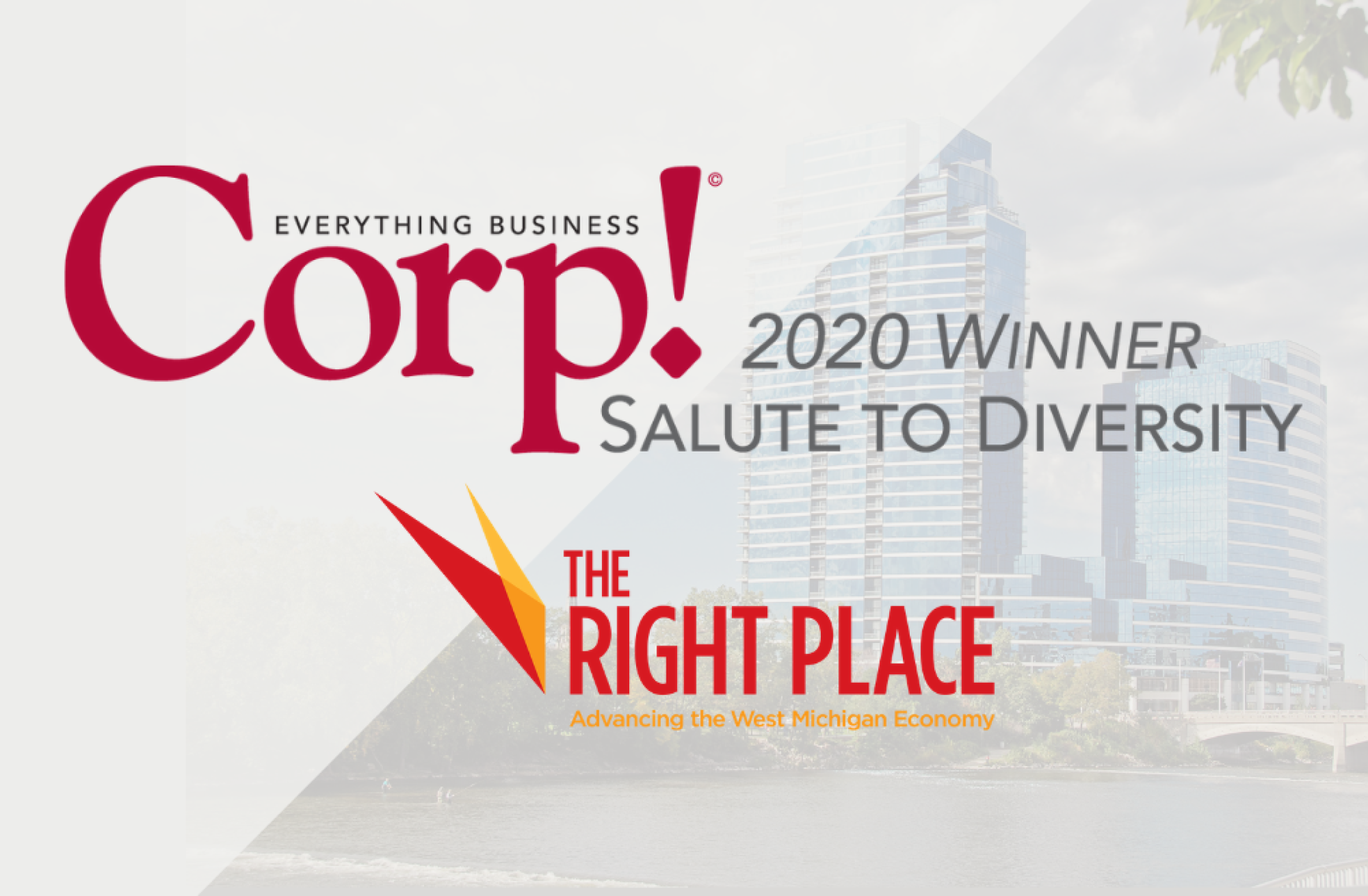 Well-known business publication, Corp! Magazine, has named The Right Place, Inc. as one of its 2020 Salute to Diversity Award winners.
In a feature article acknowledging the winners, Corp! highlighted The Right Place's 2020-2022 Strategic Plan that was rolled out to the public in early February. A strategic priority of this plan is economic inclusion, with an increased focus on inclusive growth initiatives to provide economic opportunities and shared prosperity for all in the Greater Grand Rapids region.
Some initiatives to achieve this are already well underway, including the Brookings Inclusive Learning Lab, which The Right Place team began over a year ago in partnership with Brookings. The goal of the project is to determine what barriers to quality employment exist within West Michigan's communities of color and subsequently develop strategies with community partners to overcome them.
The New Community Transformation Fund, supply chain diversification efforts, and The Right Place's distribution of Michigan Small Business Restart Grants to more than 50% minority, women, and veteran-owned small businesses were also mentioned as part of the organization's ongoing efforts to prioritize economic inclusion.
Read the full article here and see all of Corp! Magazine's 2020 Salute to Diversity Award winners.