January 12th, 2022
The Top 5 Things Learned at CES 2022
Is there a better way to kick off the new year than learning about the upcoming technology trends of the world?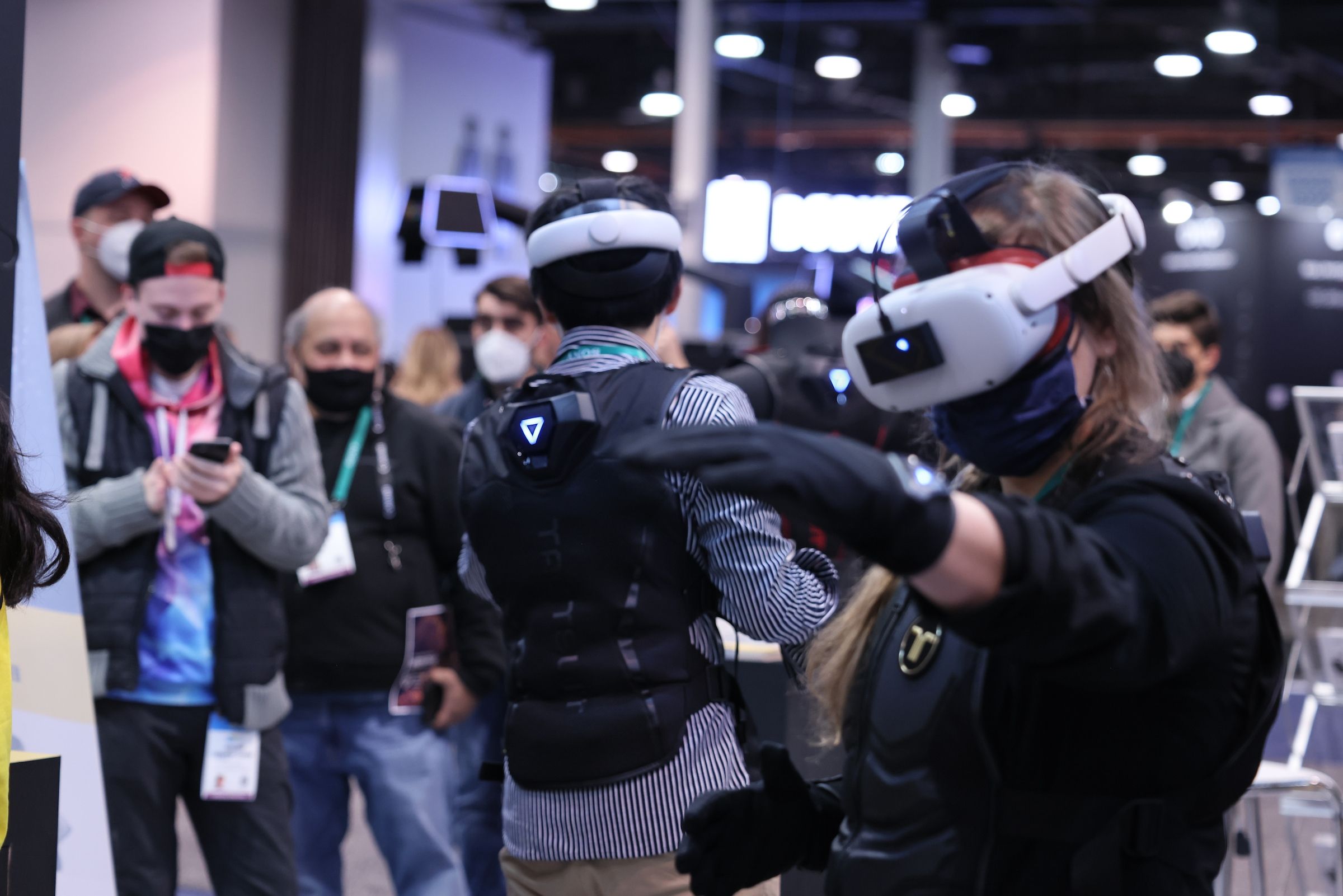 Written by Jen Wangler, Senior Business Development Manager
Is there a better way to kick off the new year than learning about the upcoming technology trends of the world? CES was back in-person this year, Jan. 5 - 7, setting the global stage for innovation with 40,000 attendees representing 119 countries.
From health streaming platforms through your TV, enhanced virtual reality, self-driving everything, all the latest smart home gadgets, more wearables than you could fit on your body, and everything else in between, CES is always a feast of innovation and inspiration!
I'm so happy I was one of the lucky ones able to attend CES this year. Since my return to the Mitten, I've had time to reflect on all the amazing things I learned and I would love to share some of them with you.
1. Technology must serve a purpose
Technology for technology's sake isn't going to cut it anymore – new products must serve a purpose and enhance the lives of the end users.
Startups that add technology or the word "smart" to things just because it hasn't been done before are less common now at CES. You can still find a smart pet toilet, smart nail polish, even a smart pepper spray… but more companies are starting to rethink if there is truly a value in making something "smart" before selling it.
2. It's all about working together
At CES, there were so many examples of investment and partnerships – from LG Electronics' partnership with Independa Health Hub, providing TV-based remote engagement, to West Michigan-based Gentex's partnership with medical imaging company, Retispec, providing detection of early on-set Alzheimer's.
Both LG and Gentex refer to themselves as a technology company with a focus on growing in their core competencies through strategic technology partnerships. Each spends a considerable amount of their budget seeking these partnerships through universities, start-ups, etc.
3. 5G will transform tech innovation to a new level
I still remember when 2G was introduced in 1992. Man, we have come a long way! Imagine a life without a mobile phone, e-mail, internet, and video. I prefer not!
5G is a mindboggling 5-20x faster than 4G, meant to deliver higher multi-Gbps peak data speeds, ultra-low latency, more reliability, massive network capacity, increased availability, and a more uniform user experience for everyone. It's more than just being able to download your most recent Netflix obsession in less than two seconds – it's about helping businesses take the next step.
Rural broadband and fixed wireless access continue to be a critical discussion. It is expected that post COVID-19, more and more people will be moving to rural America, so making sure they have the connectivity that they need is critical.
Agribusiness and technology company John Deere relies on 5G for connectivity which is core to their ability to increase output and cost and improve sustainability on their farms. With 5G, farmers have access to real-time data on how things are progressing on their farm.
The next phase of the rollout of 5G is to ensure that it is being distributed in an equitable way. There are currently discussions in congress around public policy to help make the sharing of 5G easily accessible to everyone.
4. Electrification will be a catalyst for a range of new customized experiences
The Electric Vehicle market is expected to reach $800B by 2027. Electric vehicle (EV) batteries require precise welds, and automation solutions can deliver accuracy and high throughput as demand increases.
GM's focus this year is on sustainability and equity. GM Chair and CEO Mary Barra unveiled the Chevrolet Silverado EV, an electric version of its iconic pickup truck, during a digital keynote address. Designed as an EV from the ground up, the Silverado EV will offer up to 400 miles of range on a single charge. In 2021 they partnered with California-based BrightDrop, creating an integrated ecosystem of connected and electrified delivery products and services. Read more here.
5. Digital health and personal wellness
Health and technology are more intertwined than ever, empowering people to prioritize their wellbeing. A couple of large trends we saw at CES include a shift toward a "DIY mentality" and the influence of technology in every area of our lives.
Tech giant, LG Electronics, announced a new partnership with Independa Health Hub, providing a FREE streaming platform to those most in need and least connected. The platform allows us to manage prescriptions, schedule and meet with doctors and dentists, and gamification of healthcare, all through video chatting from your TV.
California based EARGO, made up of ENT surgeons, tech geeks and dreamers, has designed hearing aids for those with mild to moderate hearing loss. Consumers can order devices online that are easy to use, incredibly comfortable and essentially invisible thanks to their Flexi Fibers.
Michigan start-up Perigon Health 360 is a digital health platform designed to transform how we monitor patients with chronic conditions and help transfer data across the care continuum. Their goal is to offer digital solutions to real-world problems. Learn more about what they're doing here.
Innovations, discussions, and predictions — CES certainly brought up a lot of interesting angles on how the technology we love will change our lives in 2022. If you are a tech company located in the Greater Grand Rapids region, feel free to reach out to me to schedule a meeting. I'd love to help your company grow!
About the Author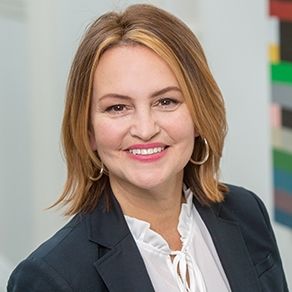 Jennifer Wangler
Vice President, Technology | Director, Technology Council of West Michigan
Jennifer provides retention and expansion assistance to Right Place clients in Kent County and site location assistance to national and international IT and tech companies. She also serves as the Director for the Technology Council of West Michigan.

Full Bio