June 8th, 2022
West Michigan's tech ecosystem is growing through co-opetition
"Co-opetition" — cooperating with a competitor to achieve a common goal or get ahead — has been gaining traction for the last three decades.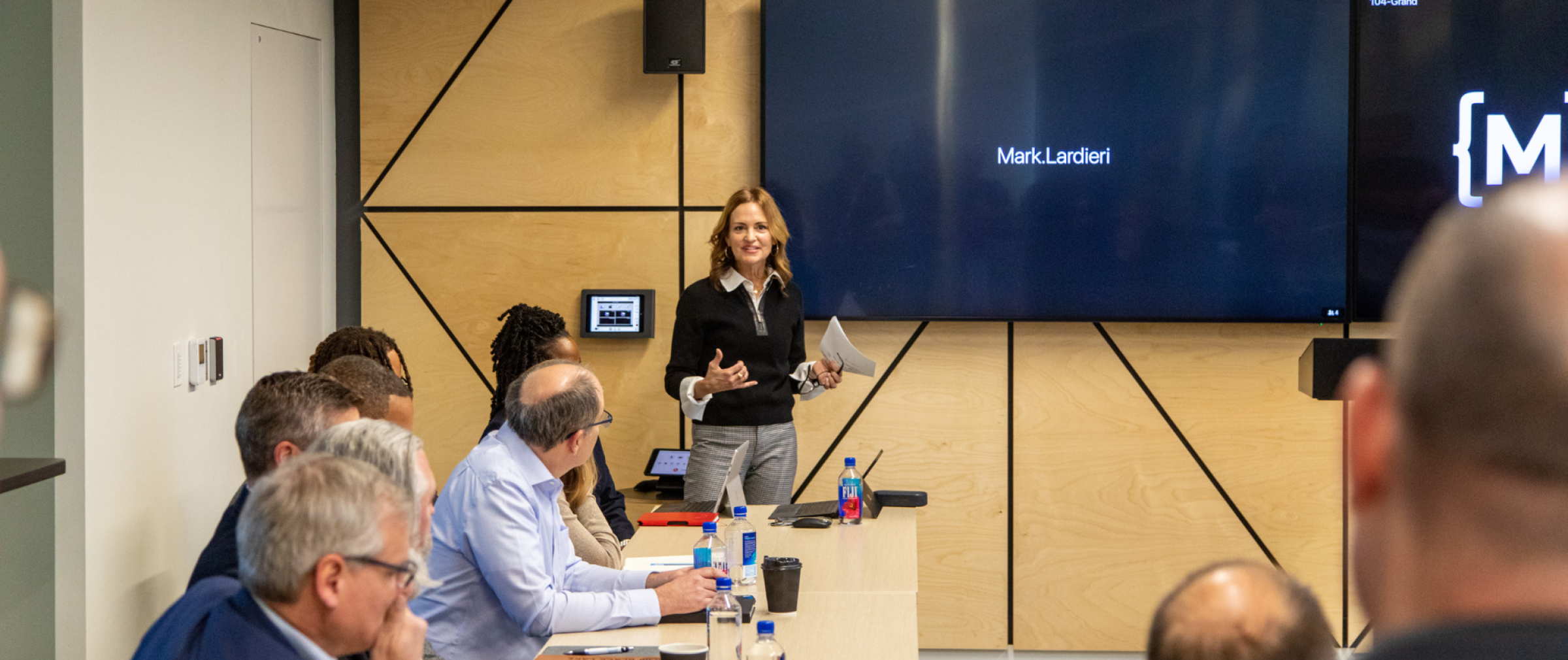 Written by Jen Wangler, Senior Business Development Manager

Have you ever had to work with your competition to get something done? According to research on disruption conducted by the Economist Intelligence Unit (EIU) and supported by EY, nearly one-third of the firms surveyed have formed a strategic alliance with an external company in their industry, and one-quarter have partnered with a player in a different industry. There's a term for this – it's called co-opetition.
Cooperation + Competition = Co-opetition
One of the biggest and probably most well-known examples of co-opetition in recent years is Pfizer Inc. and BioNTech's response to the COVID-19 pandemic. On March 17, 2020, the two companies announced a collaboration to jointly develop a COVID-19 vaccine. The coopetition agreement between the two companies increased the manufacturing capacity to meet the global demand for the vaccine, such that the companies were able to produce millions of vaccine doses by the end of 2020 and hundreds of millions of additional doses in 2021.
"Co-opetition" — cooperating with a competitor to achieve a common goal or get ahead — has been gaining traction for the last three decades. The principles and practices of coopetition were first defined in 1996 in the book titled Co-opetition written by New York University and Yale business professors Adam M. Brandenburger and Barry J. Nalebuff. Essentially, co-opetition is a partnership.
I recently heard someone say, "People shop for partnerships today in the way they used to shop for a fan belt." In a super competitive market, co-opetition allows a company to combine expertise, people, technology, and services to build a trusted partnership and a better product. It ultimately diversifies and accelerates a company's growth.
Co-opetition in West Michigan
While co-opetition is practiced in almost every industry, tech is unique because it spans all other industries. The ecosystems tend to create more opportunities for partnerships. We're lucky to have many talented tech companies here in the Greater Grand Rapids region who work together to give us some amazing products.
Digital Industry Group + SpinDance
On January 5, 2022 two West Michigan-based software agencies that are part of our Technology Council of West Michigan announced the launch of Seagull, a cloud based platform that pulls data from a variety of sources to display in a user-friendly & interactive mapping environment. The platform was created by Holland-based company SpinDance and Grand Rapids company Digital Industry Group (DIG).
Seagull software reinvents how massive amounts of highly technical data can be collected, processed, and shared with the public. The platform contextualizes this technical data to make it valuable to the everyday fisherman, boater, and beachgoer. All while drastically simplifying the operations of the system. Usability, performance, throughput, resilience, maintainability, and security all played a major factor in Seagull.
DIG specializes in customer and user experience design for digital products. When working on IoT products they lean heavily on software development partners to bring the design to life. "Meaningful digital transformation is complex and requires a wide range of services to execute well," said Nate Smith, COO and CO-Founder of DIG. "For the Seagull project, we partnered closely with SpinDance to launch a connected platform that provides open access to Great Lakes data that will help support research and recreational needs for the region."
The platform developed by SpinDance also streamlined operations by introducing a modern, cloud-first data analysis pipeline. This pipeline was much easier to operate, while also being scalable and more resilient.
"SpinDance specializes in helping organizations transform their operations and customer experiences using software, the internet of things, and machine learning," said Brian Tol, Chief Technology Officer of SpinDance. "Because of our shared values and approach, DIG and SpinDance were able to bring Seagull to life."
Augusto Digital + DecentraCare
Earlier this year, West Michigan headquartered DecentraCare, a HealthBar company, partnered with local cloud expert Augusto Digital to build a custom digital operations platform that allows DecentraCare to manage clinician onboarding, scheduling, and the development of its multispecialty healthcare referral network. DecentraCare's network now boasts more than 550 nurses and nurse practitioners across the State of Michigan, as well as over 20 referral partners allowing other healthcare entities and individuals within the community to access a-la-carte healthcare services.
"When first considering what technology partner to choose to develop DecentraCare, capabilities and previous performance on the technology side of healthcare were crucial. Augusto demonstrated this through their Augusto Health IT company segment," said Nathan Baar, Founder & CEO of HealthBar. "I also gravitated to their agile approach to development and flexibility of the team structure. Their openness to collaborate and dive into ideas helped me visualize and create the end product that we have today. They are an amazing team driven by the same EOS system we use."
"HealthBar has been a tremendous partner. They are working to disrupt healthcare services," said Brian Anderson, CEO of Augusto. "We are proud to support them as a strategic cloud-native software design, development, and managed services partner. We're passionate about helping them to accelerate turning their dream into a reality."
Flexco + MindSpring
Another case is Walker-based manufacturing company Flexco partnering with West Michigan-based tech company MindSpring to pilot hands-free technology in their warehouse, a great example of Industry 4.0 at work.
As manufacturers continue to struggle with supply chain, talent, and a looming recession, finding efficiencies through technology becomes imperative for survival.
"We were very happy for the chance to partner with MindSpring to pilot a hands-free experience to make stock selection safer, more accurate, and with better efficiency for our employees," said Jason Dowdy, Quality Manager of Flexco – Walker. "Development of this software with the MindSpring team has been a ton of fun and a great learning experience. This is technology that we never could have imagined fulfilling without their partnership and expertise. I am looking forward to completing the pilot and collecting user feedback to keep this great project moving forward."
Technology at your company
Your manufacturing company could have the chance to implement similar technology. Earlier this year, The Right Place was given $588,235 by the MEDC to help support Industry 4.0 awareness and preparedness and increase technology adoption through implementation grants for emerging manufacturers.
The Right Place has set a goal to award a minimum of 20 grants during the two-year contract. These grants will provide 50% reimbursement for qualifying Industry 4.0 technology costs up to $25,000 per company. If you're interested in this grant, read more here or reach out to our Center-West team to discuss an Industry 4.0 assessment.
Find your next partnership
Are you growing your technology product in West Michigan and looking for local partners? Or do you just want to grow your network? Setup a one-on-one with me and I'd be happy to help make some connections! For more information email me at wanglerj@rightplace.org.
Contact Jen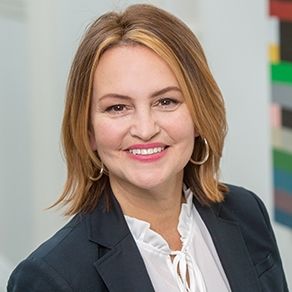 Jennifer Wangler
Vice President, Technology | Director, Technology Council of West Michigan
Jennifer provides retention and expansion assistance to Right Place clients in Kent County and site location assistance to national and international IT and tech companies. She also serves as the Director for the Technology Council of West Michigan.

Full Bio